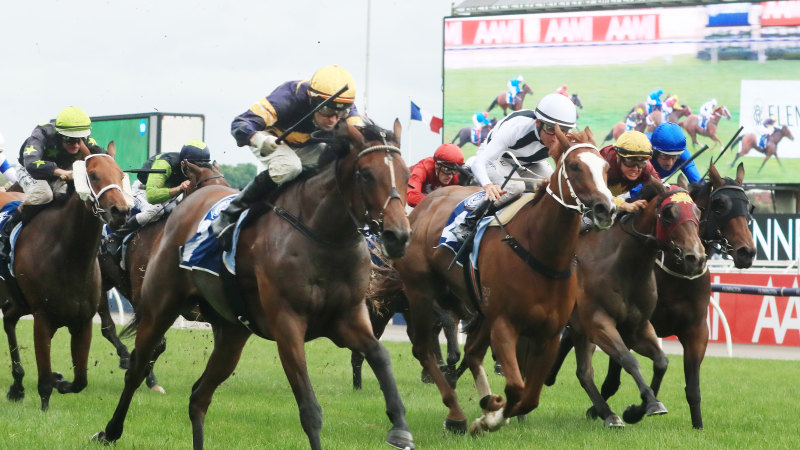 Top flight organisations, such as the AFL or its clubs, will be eligible to apply for funding but the government says it will prioritise sporting outfits who have been hit hard by the virus crisis and who cannot raise money elsewhere.
There will be $5 million for sporting venues in Melbourne and Geelong with the money split between the State Sport Centres Trust – which runs the Melbourne Sports and Aquatic Centre , the State Netball Hockey Centre, Lakeside Stadium, and the MSAC Institute of Training – and the Kardinia Park Stadium Trust.
The "Experience Economy Survival Package" also has more than $48 million for cultural and tourism organisations "to help them ride out the impacts of the coronavirus pandemic and reboot, rebound and recover".
The biggest slice of the money, $26 million, will go to "creative agencies and initiatives" including funding for the Geelong Arts Centre, Museums Victoria, National Gallery of Victoria, Arts Centre Melbourne and Melbourne Recital Centre, which closed their doors in mid-March and have not re-opened.
A $6 million fund will be set up for live music industry workers, mostly musicians, who have lost their livelihoods in the pandemic emergency and to bolster the Sustaining Creative Workers initiative.
Tourist attractions, including Puffing Billy, which have seen their ticket sales wiped out by social distancing restrictions will benefit from about $11 million as part of the 'experience package, with regional tourism boards and the Victorian Tourism Industry Council also to receive financial help.