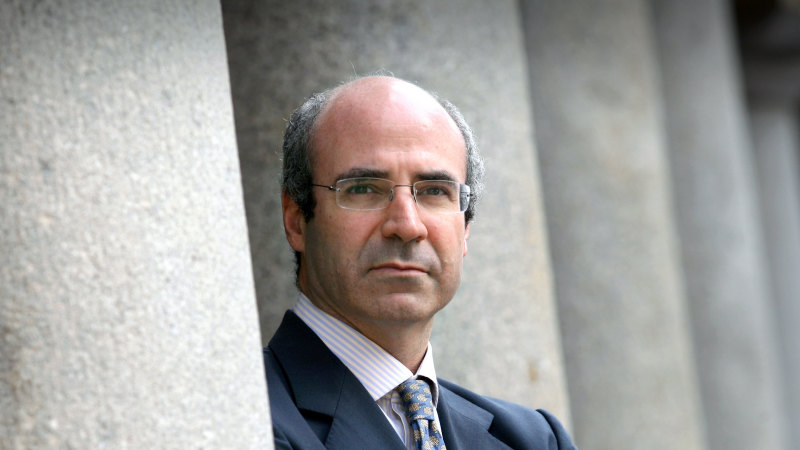 Loading
"It's much easier to sanction the Central African Republic than it is to sanction China in terms of the political blowback," he told The Age and The Sydney Morning Herald.
The US-born British financier said targeting any Chinese officials found to have covered up the initial outbreak of coronavirus, including those who detained and reprimanded doctor Li Wenliang for "rumour-mongering" when he tried to spread word of the new coronavirus, was a "classic example" of what the Magnitsky Act was designed to do. Those guilty of human rights violations against the Uighur and other Muslim minority groups could also fall under the laws, he said.
The US laws, passed in 2012, were initially designed to sanction Russian officials involved in the prison death of Sergei Magnitsky, a Moscow lawyer investigating wide-scale tax fraud. Instead of targeting an entire country, the sanctions single out select members of a regime, preventing them from travelling and accessing bank accounts in signatory countries.
"I think that the fact that there is only one Chinese official on the US Magnitsky list, given how big a country China is and how many terrible things they do, suggests that even the United States historically has been scared to sanction China," he said. "Going forward, given the current environment, I think that's going to change."
With Canada, the US and Britain already enacting the laws, Mr Browder said the countries could work together to target rogue officials.
Relations between China and the US are widely seen to be at their worst in decades as the two powers look to deflect criticism of their handling of the coronavirus pandemic. China has threatened Australia with consumer boycotts over Canberra's calls for a global independent review into the origins of the outbreak.
Labor MP Julian Hill, a member of the joint standing committee on foreign affairs, defence and trade which is deciding whether Australia should adopt a sanctions regime in support of human rights, said that the suggestion they could be used against Chinese officials in relation to COVID-19 was "a bit of an unhelpful distraction". Mr Hill said the laws are not intended to be a geopolitical weapon or targeted at any one country.
He said the parliament, via the human rights sub-committee, should have a role in making recommendations or referrals to the government for targeted sanctions with a requirement for the government to respond.
Liberal senator Concetta Fierravanti-Wells, who is also a member of the committee, said "given the committee's broad terms of reference, its inquiry could consider the possibility and viability of using Magnitsky laws to pursue breaches of human rights by Chinese officials".
Liberal senator James Paterson, one of the first Australian MPs to call for Magnitsky-style laws, said Australia was not yet at the point of deciding how to enforce the laws.
"Australia is not yet at that point and faces two threshold questions: firstly, do we need a Magnitsky-style act? My view is we absolutely do," he said. "Secondly, how can we best incorporate them into our existing autonomous sanctions framework? That's the work being done right now by the joint standing committee on foreign affairs defence and trade and I've got great confidence in their ability to do so. I'm looking forward to their report and government swiftly acting upon it."
Anthony is foreign affairs and national security correspondent for The Sydney Morning Herald and The Age.