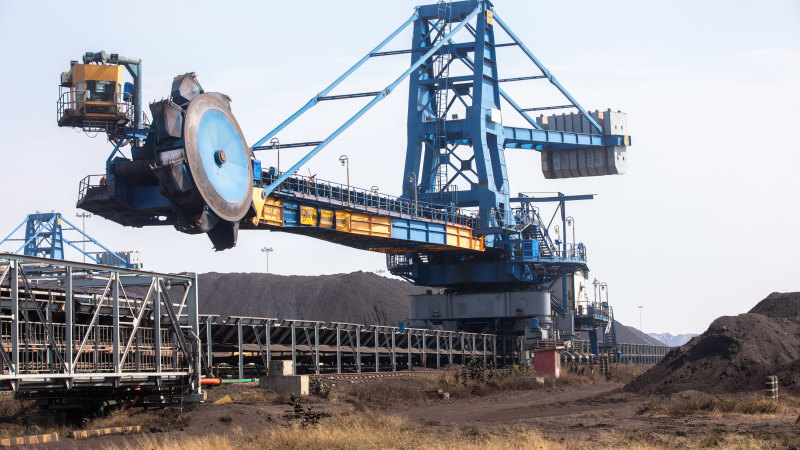 "If the Doongmabulla Spring Complex receives water from the deeper [aquifers], there is a very real possibility that mining operations will cause the springs to dry up completely."
Loading
Advice from the CSIRO and Geoscience Australia calling for Adani to prove its claim the springs were fed by shallow aquifers, and therefore less likely to be affected by the mine pit, was systematically ignored or dismissed, the authors said.
The two federal agencies were also given three weeks to review the mine's Groundwater Dependent Ecosystems Management Plan (GDEMP), preventing a detailed analysis, Dr Irvine said. They were asked to answer "a very limited set of questions" and were prevented from raising additional ones.
"Information was held from the public until the mine was approved and pressure was placed on government scientists," he said.
Loading
The springs form a system of some 150 wetlands in the Galilee Basin that are important ecologically but also for the cultural practices of the Wangan and Jagalingou people, the paper noted.
Indian-owned Adani rejected the findings, saying the ecosystems management plan had been approved by the two governments after "more than eight years of heavily scrutinised planning and approvals processes".
"There are more than 270 conditions within the mine approvals to protect the natural environment and more than 100 of those relate to groundwater," the Adani spokesman said.
A spokesman for Sussan Ley, the federal Environment Minister, said the approval "explicitly acknowledged and took into account uncertainty associated with the source of the Doongmabulla Springs".
"The plans prepared by Adani for this purpose were thoroughly reviewed by the CSIRO and Geoscience Australia to provide the government with confidence that the project will deliver on its conditions of its environmental approval," he said, adding Adani addressed the concerns by undertaking more research and monitoring to ensure the groundwater drawdown does not exceed 20 centimetres.
Anthony Lynham, Queensland's Mines Minister, said his department had "spent almost two years undertaking a rigorous assessment", adding that "multi-million dollar financial and regulatory safeguards, and a stringent monitoring regime" were in place to manage water issues in the area.
"Most importantly, the government has the ability to require a mine to stop operations if any of these licences are breached," he said.
The scientists, though, questioned whether such so-called adaptive management to halt operations would work.
"If there's a drawdown of water in the springs, it's too late," Dr Irvine said. "It will be very hard to undo the damage."
Peter Hannam writes on environment issues for The Sydney Morning Herald and The Age.
Most Viewed in Environment
Loading