"I'd say we are looking at a fight," Macedone said. "I want certain things, they don't want certain things and we're sort of a stalemate at the moment."
Macedone said police entered the stalemate after he requested a number of "conditions" be met for Scott to agree to accept two out of the seven charges. The Herald understands the conditions relate to the police footage and concern for Scott's public image.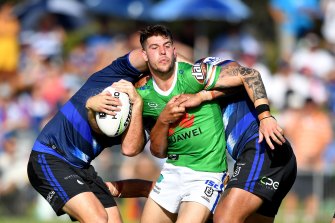 Scott is prepared to plead guilty to behaving offensively in public and trespass if the more serious charges of assault and resisting police are dropped.
"They haven't agreed to what I want, I haven't agreed to what they want," Mr Macedone said. "So it's still a question of, are we gonna meet somewhere in between?"