Gold Coast chief executive Mark Evans said the club's players had shown no opposition to the vaccination.
"We've been working very hard with the AFL to make sure that we comply with all of the directions of each jurisdiction," Evans told reporters via video conference on Wednesday.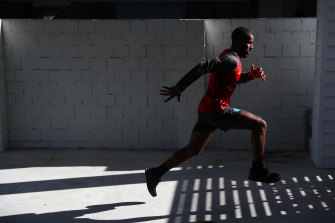 "Here in Queensland we've been following the chief health minister's advice and all of our players so far have had their flu shot.
"I think there might be a couple still to go – some players that were in Victoria that have returned here missed that initial time frame but that should be done by the end of [Wednesday]."