The long queues outside Centrelink offices were a stark early sign of how many people had lost work during this pandemic. Across suburban Australia, thousands of people lined footpaths as they waited for financial assistance in late March and early April. Prime Minister Scott Morrison described the images as heartbreaking.
Now the real story of unemployment is about to be made public. The numbers won't look good – but the reality is far worse.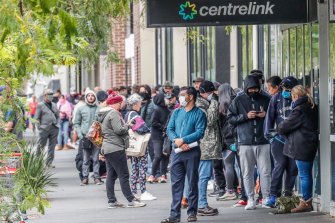 Tomorrow, the Australian Bureau of Statistics will release its April employment report with all expectations it will show the largest increase in the number of people out of work on record. The jobless rate is likely to soar through 7 per cent or higher.
If you've had a hunch that online gaming might be one industry that's enjoying the current moment, you would not be wrong. Esports has become one of the world's fastest growing industries at a time when most others – especially other sports – have ground to a halt.
From kids playing on iPads to professional Esports athletes, our reporters look at how this growing field is changing lives in lockdown and beyond.
Almost two million government-approved antibody tests imported into Australia and sold to GPs, hospitals and aged care clinics are so inaccurate they should not be used to diagnose COVID-19.
Testing at the Doherty Institute this week has found the tests, designed to tell if a person has already been infected by and recovered from coronavirus, are about as accurate at picking up COVID-19 antibodies as flipping a coin.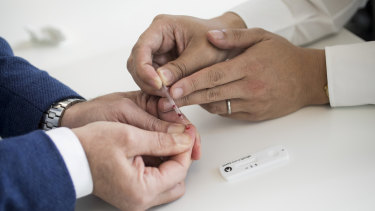 The Sydney Morning Herald and The Age revealed on Tuesday that the federal government has received official advice that the 1 million antibody tests it purchased are not fit for purpose. The government has repeatedly refused to say how much it paid for the tests, or who they were purchased from.
The government also tried to purchase 500,000 tests manufactured by Chinese company Wondfo – the same company that supplied tests to the UK government which are now embroiled in scandal.
Wondfo denied problems with its tests following a report by the New York Times that the UK government had concluded they did not work.
The Wondfo test, and the two analysed by the Doherty Institute, are among 32 antibody tests approved for use in Australia by the Therapeutic Goods Administration. The Wondfo test was approved three times – the last approval coming on April 17, a day after the New York Times' report.
Unusually, the regulator did not do its own independent studies to check if those tests were accurate before approving them.
Indonesia has recorded 689 new coronavirus cases, another single day record, as the country looks to be backing away from plans to reopen the economy from early June.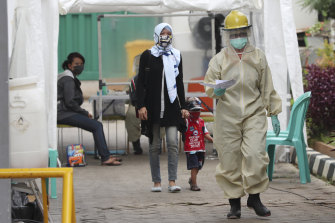 And as Australia's largest northern neighbour grapples with a growing case load and the risk of famine while locking down its economy to save lives, on Wednesday Thailand reported zero new cases of infection for the first time since March 9.
Indonesia's government, like many countries around the world, is trying to balance the need to enforce restrictions to slow the spread of the disease with the need to reopen the economy so people can earn enough to live on.
In late April, government officials claimed the rate of infections was flattening but the number of infections – while dipping into the low hundreds sometimes – has been steadily rising.
The 689 cases on Wednesday takes the country's official tally to 15,438. There have also been 21 more deaths, taking that total to 1028. The country has recorded new daily highs of 484 and then 533 cases detected in a single day in the past week.
We've got some great news to reveal for NSW folk craving a pub parma.
Pubs and clubs will be allowed to open their restaurants from Friday as part of the Berejiklian government's push to revive the economy when NSW relaxes the first coronavirus restrictions.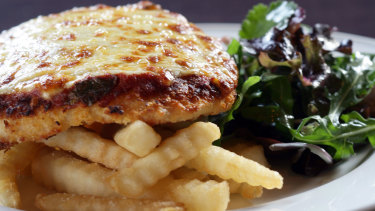 NSW Treasurer Dominic Perrottet confirmed on Wednesday night that pubs and clubs will join cafes and restaurants in allowing patrons back in to dine.
The restaurants will be forced to stick to strict social distancing measures, which include only 10 people seated at any time.
The move comes after NSW recorded six new COVID-19 cases in the 24 hours to 8pm on Tuesday, one day after the state reported no new cases for the first time since February 29.
It follows a plea from Clubs NSW to allow the state's clubs and RSL to be allowed to reopen their restaurants or risk as many as 42 per cent of registered clubs folding.
The NSW Australian Hotels Association has also been calling for restaurants to open in pubs.
Here's something to warm cold, isolated hearts all over the country. Families in Victoria finally getting some long-awaited real world eye contact (and even the odd hug from a baby) as social distancing restrictions are eased.
The majority of Australians with fevers and coughs are not getting tested for coronavirus despite repeated pleas from state and federal leaders for everyone even with the mildest symptoms to come forward.
The latest FluTracking weekly report found more than 61 per cent of participants who reported flu-like symptoms did not get tested.
Last week 137 of FluTracking's almost 70,000 participants reported having a fever and cough. The week before 142 people reported those symptoms and fewer than half got tested (48.6 per cent).
The true rates of symptomatic people not getting tested is likely higher, said FluTracking coordinator, public health physician and infectious disease surveillance expert Dr Craig Dalton.
For more than two weeks, the prime minister, premiers, chief ministers and top health officers have repeatedly urged people with even the mildest symptoms to get tested.
This has resulted in almost 878,000 tests being conducted since January 22.
But too many people are not heeding this advice, the crowd-sourced FluTracking data suggests.
The Commonwealth Bank has released modelling showing house prices could fall by almost a third by the end of 2022 under a prolonged economic slump, as it braces for a sharp rise in soured loans caused by the coronavirus.
The country's biggest bank is the latest lender to highlight the possibility of sharp falls in the property market if the economy faces a long and severe recession.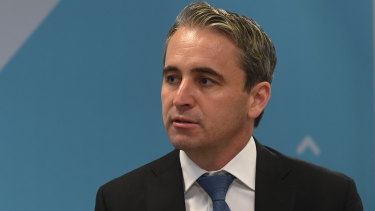 As the bank reported a 41 per cent drop in profits during the March quarter to $1.3 billion, CBA unveiled modelling of various scenarios that might face property owners as a result of the economic shock unleashed by coronavirus.
Its most pessimistic scenario showed the economy shrinking by 7.1 per cent this year and 0.8 per cent in 2021, before a 2.3 per cent rise in 2022. Over this period, the modelling showed house prices falling by 32 per cent.
Under a less dramatic downturn scenario, the modelling showed the economy shrinking by 6 per cent this year, before a 6 per cent bounce-back in 2021 and a rise of 3 per cent in 2022. This scenario pointed to a cumulative fall in house prices of 11 per cent.
Chief executive Matt Comyn cautioned the outlook was highly uncertain and the housing market would be strongly influenced by the level of unemployment, adding that he did not expect a sharp drop in housing in the short-term.
WorkSafe has launched an investigation into the COVID-19 outbreak at Cedar Meats in Melbourne's west, which is linked to 88 infections.
The probe will examine social distancing measures at the abattoir and whether workers were provided with appropriate personal protective equipment and hand sanitiser.
Because Worksafe is an independent statutory authority, it could also focus on the adequacy of communication between the Department of Health and Human Services, Cedar Meats and a labour-hire company once a spate of positive test results in workers were returned in late April.
The Andrews Government and Cedar Meats management have strongly defended their handling of the outbreak.
But serious questions remain over how Cedar Meats staff remained at work for several days after Victorian health authorities became aware of a rising number of positive test results.
The number of children aged five to 12 calling Kids Helpline spiked 25 per cent during the lockdown in April compared to previous months this year.
Experts reported increased calls and website visits by children and parents seeking help during the COVID-19 pandemic.
At Kids Helpline, family relationships and violence was the trigger for nearly half of all requests for help, said Tracy Adams, chief executive of yourtown, the non-profit which operates the 24/7 helpline. With kids out of school, though, calls about bullying nearly halved.
In NSW, Kids Helpline's counsellors also referred nearly 71 per cent more cases to emergency services compared to the same time last year. Total calls in NSW from children aged five to adults up to 25 years of age rose 24 per cent to 41,000 in the first four months of this year, compared to the same time last year.
These were cases where counsellors believed a child was either experiencing or at imminent risk of significant harm, said Ms Adams. Sometimes counsellors could hear the altercation in the background.
Ms Adams and other experts called for the federal government to make the provision of online and tele-health services a priority in the Mental Health Pandemic Plan which is being finalised.
If this is raising issues for you, call:
Kids Helpline 1800 551 800
Lifeline: 13 11 14