The long queues outside Centrelink offices were a stark early sign of how many people had lost work during this pandemic. Across suburban Australia, thousands of people lined footpaths as they waited for financial assistance in late March and early April. Prime Minister Scott Morrison described the images as heartbreaking.
Now the real story of unemployment is about to be made public. The numbers won't look good – but the reality is far worse.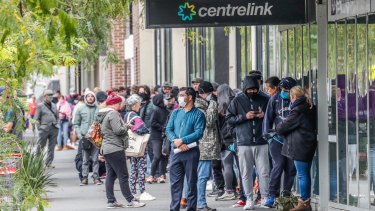 Tomorrow, the Australian Bureau of Statistics will release its April employment report with all expectations it will show the largest increase in the number of people out of work on record. The jobless rate is likely to soar through 7 per cent or higher.
If you've had a hunch that online gaming might be one industry that's enjoying the current moment, you would not be wrong. Esports has become one of the world's fastest growing industries at a time when most others – especially other sports – have ground to a halt.
From kids playing on iPads to professional Esports athletes, video producer Tom Compagnoni has taken a look at how this growing field is changing lives in lockdown and beyond.
Indonesia has recorded 689 new coronavirus cases, another single day record, as the country looks to be backing away from plans to reopen the economy from early June.
And as Australia's largest northern neighbour grapples with a growing case load and the risk of famine while locking down its economy to save lives, on Wednesday Thailand reported zero new cases of infection for the first time since March 9.
Indonesia's government, like many countries around the world, is trying to balance the need to enforce restrictions to slow the spread of the disease with the need to re-open the economy so people can earn enough to live on.
In late April, government officials claimed the rate of infections was flattening but the number of infections – while dipping into the low hundreds some times – has been steadiy rising.
The 689 cases on Wednesday takes the country's official tally to 15,438. There have also been 21 more deaths, taking that total to 1028. The country has recorded new daily highs of 484 and then 533 cases detected in a single day in the past week.
Grandmother Tai Pepa looked like she never wanted to let her grandson go, as she cuddled him tight for the first time in almost two months on Wednesday when coronavirus restrictions eased.
Mrs Pepa approached one-year-old Ryan with caution to make sure he was comfortable before sweeping in with a hug.
"You could feel a bit of the stress [of the past few months] lift ever so slightly," her daughter-in-law and Ryan's mother Jess King said.
"It was a nice heart-warming moment. It almost reminded me that things will get better and things will get easier."
After a tickle and laugh with his grandparents, Ryan showed off his newly mastered skill – walking –plus a few toys.
"He was walking around in circles and laughing and everyone was having a lovely time … just marvelling at how much he'd grown," Ms King said.
Since 11.59pm on Tuesday, Victorians have been allowed to have up to five family members or friends in their homes.
The moment has been met with a mix of joy and apprehension, as families settle back to a new coronavirus normal.
The AFL had hoped to make an announcement on the season restart as early as Wednesday. Now, the word is that the wait could stretch to the end of the weekend.
On the latest episode of the Real Footy podcast released today, Caroline Wilson, Michael Gleeson and Peter Ryan discuss what is causing the hold-up.
How has the Crows' breach of AFL coronavirus guidelines thrown a spanner in the works? Which governments are likely to agree to let teams play under a fly-in, fly-out model?
Footy might be on hold, but this podcast is not. Make sure you subscribe wherever you get your podcasts to get every episode as it drops.
Australian mining giant BHP fears the chance of a V-shaped global recovery from the coronavirus crisis is becoming increasingly slim, while Rio Tinto is bracing for a rising tide of nationalism and trade friction to dominate the forseeable future.
As governments worldwide start charting their way out of lockdown restrictions, the heads of the nation's two top miners have warned investors not to expect a quick rebound in the global economy and to prepare for the threat of a prolonged contraction that could damage the outlook for major commodities.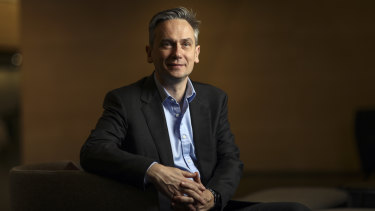 BHP chief executive Mike Henry said more than $10 trillion of stimulus funding unleashed by G20 nations would go "some way" to cushioning the blow and driving the recovery, but it would "take time" for countries outside of China to repair the damage left by tens of millions of job losses, he said.
"Re-establishing disrupted livelihoods will take time … and consumption will be inevitably constrained, making a V-shaped recovery increasingly unlikely," Mr Henry said at a mining conference hosted by the Bank of America.
"Other than in China, where a V-shaped recovery appears to be underway, we think the recovery will be more protracted elsewhere."
Paris: Parisians have been told to exercise more self-discipline after groups socialised along the banks of the Seine and Canal Saint-Martin, flouting lockdown guidelines.
Images of people hugging and sharing meals in public spaces this week has prompted the government to ban alcohol in the popular areas and to deny a request by the mayor of Paris to reopen parks and public gardens.
Police having to break up groups celebrating the easing of two months of confinement shocked health officials.
"It's not over. The virus continues to circulate," warned Olivier Véran, the health minister. "In view of yesterday's images on the Seine riverbanks – one can understand – but this can be dangerous.
So an effort is required from each and every one of us. The French have shown week after week that they were capable of accomplishing this. We mustn't ruin everything now."
Almost two million government-approved antibody tests imported into Australia and sold to GPs, hospitals and aged care clinics are so inaccurate they should not be used to diagnose COVID-19, reports Liam Mannix.
---
Testing at the Doherty Institute this week has found the tests, designed to tell if a person has already been infected by and recovered from coronavirus, are about as accurate at picking up COVID-19 antibodies as flipping a coin.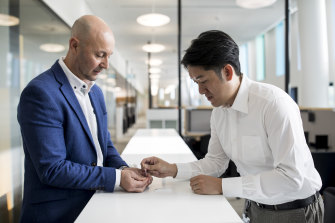 The Age revealed on Tuesday that the federal government has received official advice that the 1 million antibody tests it purchased are not fit for purpose. The government has repeatedly refused to say how much it paid for the tests, or who they were purchased from.
The government also tried to purchase 500,000 tests manufactured by Chinese company Wondfo – the same company that supplied tests to the UK government which are now embroiled in scandal.
Wondfo denied problems with its tests following a report by the New York Times that the UK government had concluded they did not work.
The Wondfo test, and the two analysed by the Doherty Institute, are among 32 antibody tests approved for use in Australia by the Therapeutic Goods Administration. The Wondfo test was approved three times – the last approval coming on April 17, a day after the New York Times' report.
Unusually, the regulator did not do its own independent studies to check if those tests were accurate before approving them.
Amid the economic fallout from the coronavirus pandemic, policymakers are looking to the future – and to what Australia's tax system will look like in coming decades.
Reserve Bank governor Philip Lowe has urged an overhaul of taxes to remove impediments to Australia's economic recovery.
In his ministerial statement on the economy, federal Treasurer Josh Frydenberg confirmed that tax reform is being considered alongside a host of other economy-boosting measures such as infrastructure spending, skills programs and industrial relations reforms.
But of all the taxes imposed by governments, state and federal, one tax has emerged as the most ripe for reform: stamp duty.
A decade on from the Ken Henry tax review, which recommended stamp duty be abolished in favour of a broad-based land tax, state treasurers are mounting a fresh push to abolish the unpopular tax, which adds tens of thousands of dollars to the cost of buying a new home.
So what is stamp duty? What are the alternatives? And how likely is reform?
Earlier today, US correspondent Matthew Knott filed this story on the serious warning from Trump's top COVID-19 expert on reopening the US economy:

---
The Trump administration's top infectious disease expert Anthony Fauci has warned the US does not yet have the coronavirus under control and that American states face "really serious" consequences if they reopen their economies too quickly.
Fauci and other top health officials were testifying before the Senate for the first major hearings since the pandemic began.
At the hearings former Republican presidential nominee Mitt Romney also hit out at the Trump administration for boasting about its rollout of coronavirus testing, saying: "I find our testing record nothing to celebrate whatsoever."
In a contrast with President Donald Trump, who has urged governors to quickly end their stay-at-home orders, Fauci said it was vital for governors to follow the phased guidelines recommended by the White House.
"My concern is that we will start to see little spikes that then turn into outbreaks," Fauci told the Senate Heath committee via videolink on Tuesday (Wednesday AEST). "The consequences could be really serious."