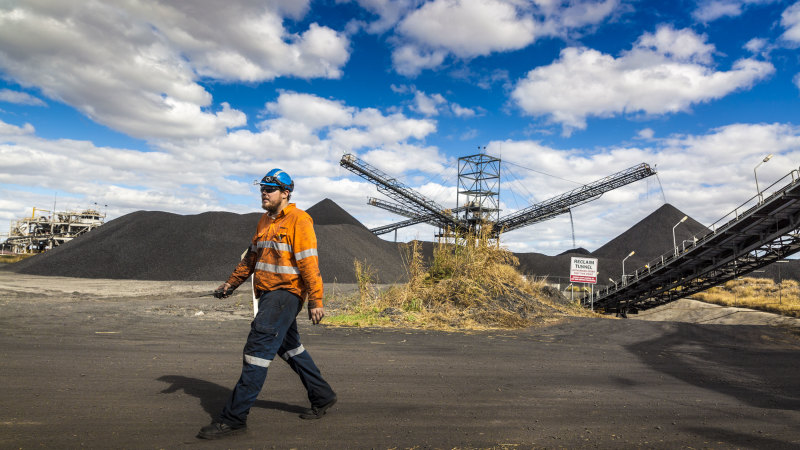 "Other than in China, where a V-shaped recovery appears to be underway, we think the recovery will be more protracted elsewhere."
Loading
Economists and governments are divided on how deep and long-lasting the coronavirus downturn will prove, with some predicting a V-shaped recovery, in which the economy bounces back quickly.
According to the "base case" in BHP's forecasts, the global economy will be about 4 per cent smaller by the end of 2021 than it would have been without the impact of the coronavirus pandemic.
Rio Tinto chief executive Jean-Sebastien Jacques also warned of a challenged outlook for miners and the wider global economy, and on Wednesday said he feared the pandemic would provoke a rise in nationalism and geopolitical tensions, including between the United States and China.
Loading
"Geopolitics is going to be the dominant force in the forseeable future," Mr Jacques said. "That may lead to trade friction … an increased focus on near-term economic outcomes and less global co-ordination that would have, I have to say, a negative impact on the economy and trade growth."
Mr Jacques' comments came as US President Donald Trump ramps up his accusations that Beijing covered up the origins of the coronavirus, and diplomatic relations sour between Canberra and Beijing following the Morrison government's push for an inquiry into the outbreak. This week, China threatened to impose an 80 per cent tariff on Australian barley exports and suspended beef imports from four major Australian abattoirs, prompting federal government concerns that China plans to use economic levers to pressure Australia to back down. China has denied the moves were linked to the coronavirus dispute.
For BHP and Rio Tinto, prices of many commodities have tumbled since the outbreak, but the market for their top cash-earner, the steelmaking raw material iron ore, has remained resilient at around $US90 a tonne, as China's steel mills kept producing throughout the lockdown period.
"We do think, though, that if China avoids a second wave, Chinese pig-iron production still has the potential to grow slightly this year," Mr Henry said. "As for the rest of the world, it is likely that pig iron production will experience a double-digit decline."
Business reporter for The Age and Sydney Morning Herald.