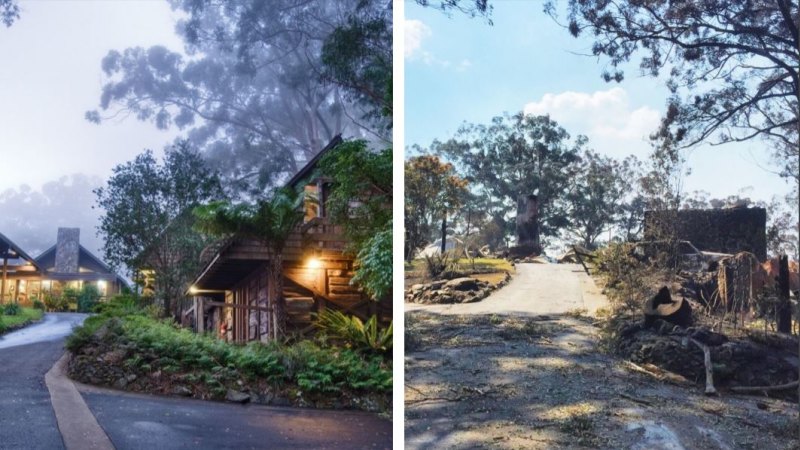 Partial trading would likely begin "toward the end of July" after an official reopening of the road, with food and beverage services to be made available for those undertaking day trips.
The Binna Burra Kitchen, on the old school site at Beechmont, will open for weekend day visitor trade from June 12 under eased COVID-19 restrictions.
Some of the site's accommodation may then be ready for by August, with an official reopening of other facilities – including the camp ground – pegged for October.
"We'll be delighted to be able to welcome visitors back to this wonderful part of the hinterland of the Gold Coast, here in the Lamington National Park," he told Nine News.
However, a reopening of the gutted main lodge will be some time away with demolition work, site rehabilitation, planning and consultation to follow.
The developments come after the impending reopening of nearby O'Reilly's Rainforest Retreat for guests – also from June 12.
Though spared from the bushfires, the retreat had called for a second access road to the national park – closed after weather damage in 2017 – to be reopened.
A total of $3.4 million was given to Binna Burra by the state and federal governments to help with rebuilding efforts.
The lodge was the area's biggest employer before it burnt down during the worst start to the state's bushfire season in 130 years of records.