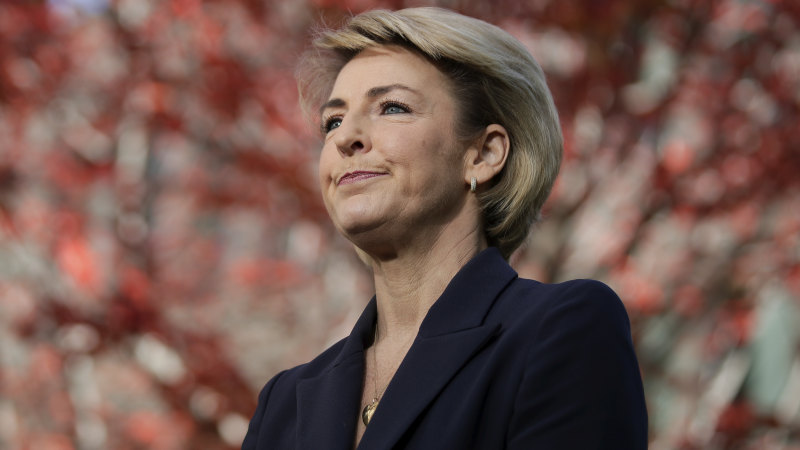 The headline unemployment rate also leaves out another 750,000 people who have stopped looking for work altogether. They are not technically unemployed but they are on furlough from their regular work or at home supported by JobKeeper and JobSeeker payments.
For now there is still a bipartisan consensus in favour of these generous welfare payments to help people who have lost their jobs. All sides of politics agree that the assistance has helped people deal with the lockdown policies, contributing to the successful flattening of the curve. It would be needlessly cruel to force people to look for work at a time when there are just no jobs.
With that in mind, Employment Minister Michaelia Cash on Thursday extended to at least June 1 her decision to suspend the requirement that people had to actively apply for jobs in order to receive the JobSeeker unemployment benefit.
But the consensus about the emergency welfare safety net will start to fray as lockdown measures ease. Asked whether he was committed to ending the measures in September on schedule, Prime Minister Scott Morrison said he was concerned people might become dependent on welfare and lose the incentive to look for work as industries re-open. "We cannot have an economy addicted to the measures we have in place," he said.
In the long-term Mr Morrison is right. Business-driven economic growth is the best way to create jobs. Yet he must consider the risk that it could take a long time for the economy to recover and that without JobKeeper, companies might sack tens of thousands of workers. The Reserve Bank of Australia predicts the unemployment rate will still be at 10 per cent at the end of the year.
The Federal government must also consider the impact on the wider economy if all those people now on welfare lose all their income. It will send shockwaves through the economy and trigger a wave of business and personal loan defaults. CBA bank this week warned that if unemployment stays high house prices could fall by 32 per cent over the next few years.
Loading
The pandemic is a unique global crisis where governments must play a role in supporting the economy.
Mr Morrison must not pull away the welfare safety net before he is sure that the recovery is well under way. The usual stereotypes about the labour market are not relevant now. Getting the timing right is everything.