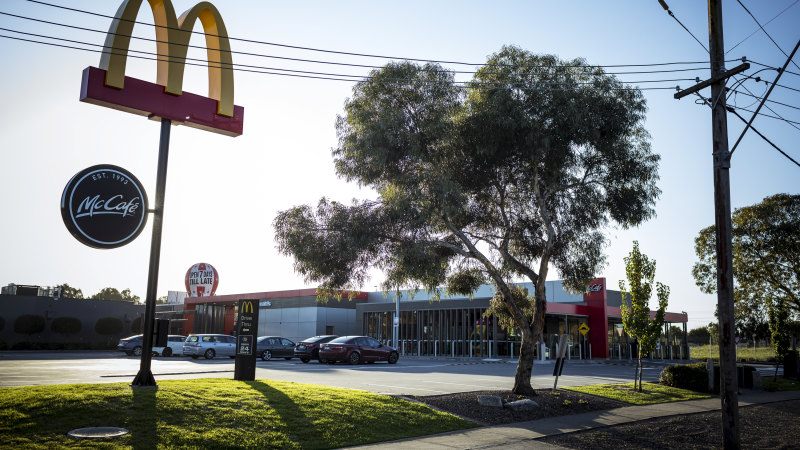 But Ai Group and the union still support the rest of the deal, which is a set of temporary changes to the fallback industry award. Minister for Industrial Relations Christian Porter also intervened to back the deal.
Loading
Under the proposed changes, stores could cut their part-time workers' shifts down to a minimum of eight guaranteed hours, with additional hours on top decided on an ad-hoc basis without overtime pay.
That would remove workers' income certainty and make it harder for fast food workers to plan their weeks, but the Ai Group and SDA said it would also help save jobs.
The Victorian branch of the construction union called Australian Council of Trade Union secretary Sally McManus "un-Australian" over her organisation's support for the deal, while the activist Retail and Fast Food Workers Union (RAFFWU), which is a rival to the SDA, branded it "shameful".
RAFFWU secretary Josh Cullinan said the moves were part of a bid to give McDonald's workers casual hours without the 25 per cent in additional wages casuals receive.
"The effect of the clause is to create a sub-class of part-time employees who are, in effect, minimum hour casual employees," RAFFWU said in its submission to the commission. Mr Cullinan argued employers would use the close-down provision to shut parts of their restaurants along with the highest paid staff.
Ai Group chief executive Innes Willox said the deal was a job-saving measure that gave crucial flexibility to employers who were struggling. While many fast food outlets have kept trading, those located in food courts have had to deal with empty malls in recent weeks.
"The changes are targeted at stemming job losses in the face of what is currently an extraordinarily difficult trading environment because of the pandemic," Mr Willox said. "Crucially, the proposal relating to part-time employment will only operate with an employee's agreement."
The commission has not yet announced its decision. "We think it still hangs in the balance," Mr Cullinan said.
Loading
It comes as the federal government unveiled enterprise agreement data for the December quarter, showing there were 10,735 current workplace agreements between staff members and employers last year, about 150 fewer than the year before.
The drop will fuel arguments from some on the employer side of the industrial arena, including large conglomerate Wesfarmers, that Australia's complex workplace rules make it hard to strike pay deals with staff.
Nick Bonyhady is industrial relations reporter for The Sydney Morning Herald and The Age, based between Sydney and Parliament House in Canberra.