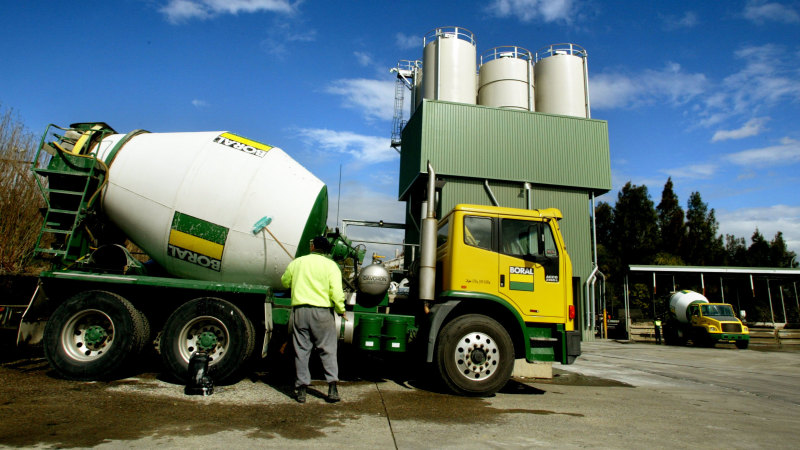 The company has also increased and extended its debt financing facilities by about $665 million to boost liquidity. The move includes a new US Private Placement note issue worth $US200 million ($A310 million), and approvals for new two-year bank loan facilities totalling $365 million. The company has also got approvals to extend $US665 million of its $US750 million debt facility by almost three years to June 2024.
Boral chief executive Mike Kane said the business was well placed to withstand the crisis because of the steps it had implemented.
"The impacts of COVID-19 measures on our people and our markets have been significant and will be for some time. We have taken early actions and we are continuing to respond to changes including aligning production and cost structures with demand," he said.
"By successfully accessing the US debt capital markets and through the strong support of our relationship banks, we have increased Boral's liquidity and extended our debt maturity," he said.
Loading
Boral's announcement follows news from industry peer CSR earlier this week, which said it had ditched its final dividend and that all senior executives had forfeited short-term bonuses for the year as the company looked to preserve cash.
Revenue for Boral's Australian division was down 6 per cent in the first four months of calendar 2020, compared to the same period last year, while revenue from its North American division was down 5 per cent on the same period last year.
Boral also announced a series of management changes with David Mariner, CEO of Boral's North America division, to step down at the end of May and leave the company at the end of June. Darren Schulz, currently president of Boral Roofing North America will be the group's acting CEO of its North American business.
Shares in Boral closed down 2.3 per cent to $2.51.