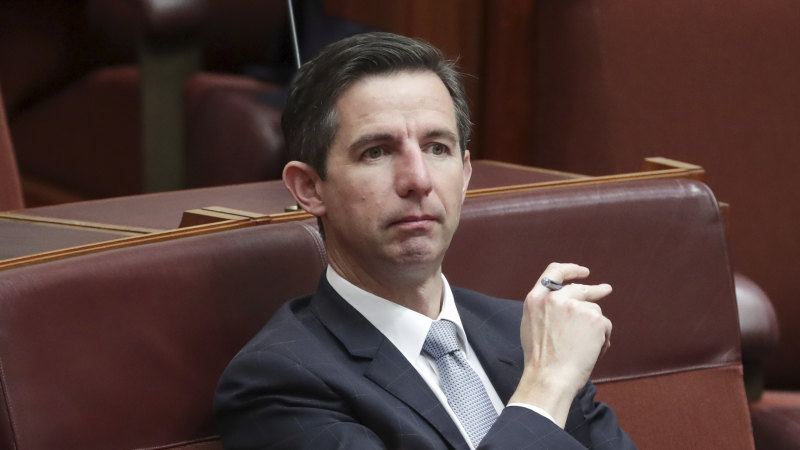 He said this was "clearly demonstrating that our barley producers, like all Australian farmers, operate free of Government subsidy, and are some of the most productive and efficient in the world and that's why they can produce large volumes competitively priced for the world market".
"We've made a request for me to be able to have discussions with my Chinese counterpart. That request has not been met with a call being accommodated at this stage," Mr Birmingham said.
"I'd make the point … the Australian Government is always open for thoughtful and engaging dialogue with our international partners, including where we may disagree. And it is ultimately up to them as to whether or not they decide to reciprocate in kind."
He said China was a valuable and important economic partner for Australia and most countries in the Asia-Pacific region, with a position as the biggest trading partner.
"That's why we value engagement with that market, and are determined to continue to provide opportunities for Australian farmers and Australian exporters to do trade in that market, which is only continued to grow in recent years, including during the course of the start of this year as well," he said.
He said Australian businesses may now start to look at other countries as a result of recent Chinese government involvement in trade.
Loading
"I would expect that many Australian businesses off the back of some unpredictable regulatory interventions, such as those we've seen in the last couple of weeks, would start to consider whether the risk profile has changed and and may, therefore, look at other markets," he said.
NSW Premier Gladys Berejiklian, speaking on Sky News on Sunday morning, urged other state and territory premiers to respect the federal government's approach to China, adding her local counterparts could set their own "tone" with provincial leaders and mayors of sister cities overseas.
"There's nothing to preclude us as state premiers from doing what we think is appropriate at a provincial level but we have to deeply respect the Commonwealth's ability to manage our security issues, our trade issues, our diplomatic issues based on what they think is in the national interest," Ms Berejiklian said on Sky News.
She has also urged other state and territory premiers to ease border restrictions and help re-start the tourism industry by opening up the Australian market for domestic travel.
"I've been quietly having a jibe at all my state colleagues who have their borders shut. NSW didn't, Victoria didn't. We appreciate the key to our economic success will be to improve our supply chains and our manufacturing base among Australia," she said.
"I think what's important is even though we have tourism as one of our best industries in Australia, especially in NSW, but the terms of trade are against us. We actually have more people go overseas than come in, in terms of spending the tourism dollar."
For this reason, she said there was "enormous potential" for the economy to open borders when it was safe to do so to ensure Australians could travel across the country.
"I don't want to be able to say to people I am allowed to go to Auckland before I can go to Brisbane and before I can go to Perth … just that trade and commerce and flexible workforce across the states will boost our economy no end."
Another boost to the economy could be through reforming the economy using the National Cabinet structure. Ms Berejiklian said the Coalition of Australian Government meetings could at times be "clumsy", "bureaucratic" and "full of red tape".
In a move to help business, she said governments could make good policy but the private sector needed to be allowed to have the flexibility to innovate.
"I think the future will see, and should see, far less regulation. Of course regulatory framework has to be there to keep the community safe and to be a safeguard but we also have to appreciate that we have to let people with good ideas and courage to thrive in this environment."
Jennifer Duke is an economics correspondent for The Sydney Morning Herald and The Age, based at Parliament House in Canberra.