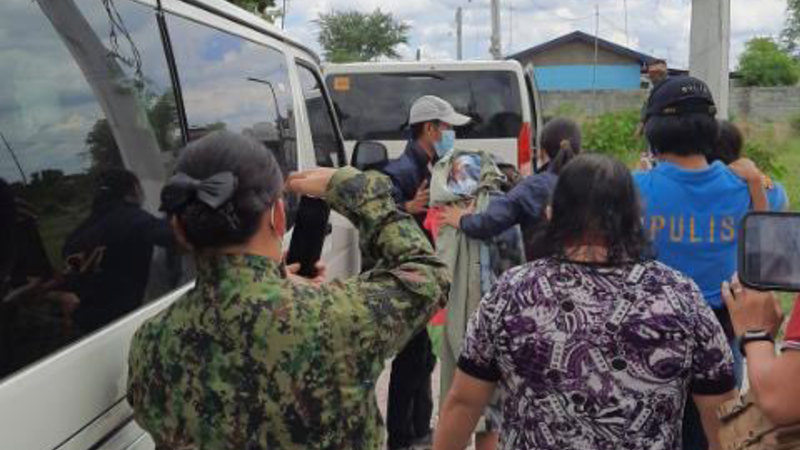 After a tip-off from the AFP to authorities in the Philippines, local police raided a property last Wednesday in the north of the capital, Manila.
Three children — aged six, 11 and 14 — were rescued and a 34-year-old woman was arrested on charges that she used the minors to live-stream sexual acts on the internet. Photos show Philippine authorities shielding the children and leading them out of the property.
Since 2010, the Sydney man is suspected of travelling to Manila on a regular basis to engage in criminal activities. He was in the country as recently as December last year.
The initial investigation was sparked by one of his visits to the country last year and he was later arrested and charged with producing child abuse material.
The man was granted bail in the NSW Supreme Court last month after a $30,000 surety was posted by his brother, who the court found to be an "acceptable person".
Under one plan being worked on by the Morrison government, the nation's premier foreign cyber intelligence agency — the Australian Signals Directorate — would be enlisted to help track down online paedophiles, terrorists and other serious criminals within Australia. The change could allow the AFP to call for assistance from the ASD to go after serious criminals onshore, while the government is also looking at giving police and security agencies new powers to access end-to-end encrypted content to fight online child sex abuse networks.
With more people on the internet at home during the coronavirus outbreak, AFP Commissioner Reece Kershaw has also warned that communication and child-grooming attempts across the dark web have been increasing since the start of the pandemic.
Since the creation of the international law enforcement body known as the Philippine Internet Crimes Against Children Centre in February last year, 50 operations have been launched resulting in the rescue of 156 victims; 46 suspects or facilitators have been charged and three offenders convicted.
Paula Hudson, the acting AFP commander for the Australian Centre to Counter Child Exploitation and Child Protection Operations, said the officers who investigated the latest case were determined to save the children.
"Our officers don't stop investigating when there is a chance of rescuing a child from harm and this referral to Philippine authorities is a great example of their dedication to protecting children," she said.
Anthony is foreign affairs and national security correspondent for The Sydney Morning Herald and The Age.