Britain's economy is unlikely to have a quick bounce back as it recovers from its coronavirus shutdown which could have wiped more than 30 per cent off output last month, the head of the country's budget forecasting office said on Sunday.
Robert Chote, chairman of the Office for Budget Responsibility (OBR), said April was probably the bottom of the crash as the government is now moving to gradually ease its lockdown restrictions.
"We know that the economy, probably at its worst last month, may have been a third or so smaller than it normally would have been, in terms of output of goods and services and people's spending," he told BBC television.
"But that should be the worst of it."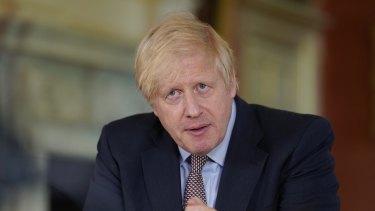 Britain, like many other countries, has shut down much of its economy to slow the spread of COVID-19.
Last month, the OBR said Britain's gross domestic product could plummet by 13% in 2020, its biggest collapse in more than 300 years.
Chote said a quick, V-shaped recovery included in that report was only meant to be an illustrative scenario to show the hit to the public finances.
"In practice I think you are likely not to see the economy bouncing back to where we would have expected it otherwise to be by the end of the year, on that assumption, but instead a rather slower recovery," Chote said.
As well as the pace of the lifting of the lockdown, the speed of the recovery would depend on how cautious consumers remained and how companies adjust to changes in the economy such as more demand for online retailing and less for restaurants.
Chote said Britain would not necessarily have to return to severe public spending cuts to cope with the debt surge that will come from its response to the coronavirus crisis.
Key factors include how much permanent damage the economy suffers, the level of interest rates on public debt – which are currently rock-bottom – and how much the country wants to spend on health and other services.
"But a post financial crisis-style, extended period of austerity is not a done deal," Chote said, adding tax increases were another option.
Prime Minister Boris Johnson has said he will not lead Britain into a new period of austerity after previous Conservative-led governments sought to fix the public finances by cutting spending in many areas of public services.
Reuters
The coronavirus shutdown and accompanying uncertainty has affected all sportspeople in different ways.
Some are frustrated; some angry; some fearful; some concerned. And some have used it as a learning experience.
Melbourne Victory goalkeeper Lawrence Thomas has gone through several of those emotions in the past two months, but the biggest thing he has taken from the temporary halt to his career is a sense of understanding.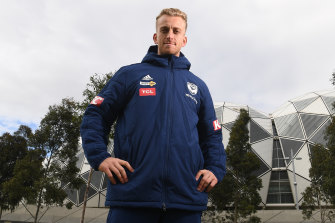 Thomas's contract is – or was – due to end on May 31 this year.
The shotstopper is widely regarded as one of the top goalkeepers in the A-League, had been mentioned as a possible Socceroos candidate and was also linked with move to Japan's J.League.
All that has been put on hold, but Thomas is not too concerned.
An encounter with a sick child – coincidentally on Thomas' 28th birthday, May 9 – forced him to consider the essential truths of life.
Spain has registered its first daily death toll of fewer than 100 confirmed fatalities since declaring a state of emergency to fight the coronavirus two months ago.
Spain's health minister says regional authorities have reported 87 new deaths, the lowest daily count since March 16.
Spain reported over 900 deaths a day at the height of the outbreak.
The country of 47 million has had 27,650 deaths and 277,719 infections from COVID-19.
Spain is easing its strict lockdown measures that succeeded in slowing the spread of the virus but have also brought its economy to a halt.
AAP
On the basketball court, Michael Jordan may have been "poetry in motion", as one fan puts it in The Last Dance documentary, but the athlete's ability to create magic – and billions in the process – extended beyond the final buzzer.
Since the release this month of the 10-part Netflix and ESPN series offering a behind-the-scenes look at Jordan and the '90s Chicago Bulls, much has been made of his competitiveness, and his style: "I'm a suit guy," Jordan once told GQ magazine of his 150-strong collection.
But perhaps his greatest contribution to fashion is his kicks. The enduring appeal of Air Jordan is the stuff of legend – and marketing genius.
Nike first created the sneakers for Jordan, then a star rookie, in 1984.
Nike wasn't Jordan's first choice for shoe sponsorship. But the partnership proved fortuitous. In the first year the shoes hit $US126 million worth of sales.
As Roy Johnson, from Fortune magazine and author of The Jordan Effect says in the documentary, "before Michael Jordan sneakers were just for playing basketball. All of a sudden sneakers became fashion and culture."
Just a few months ago there had been growing consensus among scientists, activists, economists and even investors that 2020 would be pivotal in the fight to stave off the worst impacts of climate change.
Around the world global warming had become manifest in the intensity of fires and floods, droughts and storms, prompting politicians to catch up with the view of voters on the urgency of the problem.
In November, world leaders were to meet in Scotland for the 2020 United Nations Climate Change Conference to set even more ambitious emissions targets and outline concrete plans on how to meet them in the effort to keep global warming below 1.5 degrees.
But the Glasgow meeting has been cancelled and politicians are now focused on keeping citizens alive in the face of a more immediate threat.
Representatives of eight VFL clubs will meet the AFL this week as they attempt to develop a plan that could see the state league competition continue in some form in 2020.
The five standalone VFL clubs and the three clubs with AFL alignments – Box Hill Hawks, Sandringham Zebras and Casey Scorpions – are all keen to explore every avenue in the hope they can restart the season and are developing a proposal for the AFL to consider.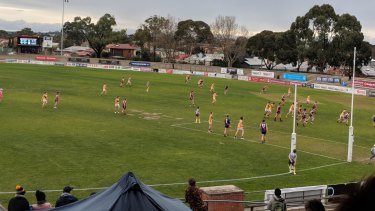 The AFL has been supportive of the VFL clubs' proactive approach and is endeavouring to assist them to find a viable way forward.
Like most local clubs, the VFL standalone teams are dependent on crowds and sponsorship for revenue and there is no clarity as to whether broadcaster Channel Seven would be in a position to televise games if the season got up and running.
For bar owner Maz Salt, news that pubs and cafes would from June 1 be able to re-open in limited circumstances didn't quite bring the sigh of relief Premier Daniel Andrews was likely hoping for.
Salt runs a string of inner Melbourne venues – Section 8, B.East burger bar, Globe Alley and a Little Bourke Street bar he'd spent months planning, until the pandemic derailed those plans – and says Sunday's announcement is unlikely to see him re-open anything.
"The way I read it is if you are not selling food you can forget it," says Mr Salt, standing in his venue Section 8, heralded since its 2006 opening as the essence of Melbourne's much-talked-of laneway bars.
It doesn't serve food and therefore can't open next month. Salt compares it to a nearby croissant cafe and asks why the rules apply to some businesses and not others.
Professional Rugby League Match Officials chairman Silvio Del Vecchio said his organisation did not want to take industrial action but would not rule it out as he met with referees via video link on Sunday to gauge their views.
V'landys is adamant the game will not be dictated to by match officials and while he does not believe they will strike he said there were back-up plans if the referees took the nuclear option and sat out round one.
"All the full-time refs, none of them have lost their jobs, so what are they going on strike for?" V'landys said on Sunday.
Mainland China has reported five new confirmed COVID-19 cases for May 16, down from eight the previous day, the National Health Commission says in a statement.
Two of the five confirmed cases were so-called imported infections, while three were locally transmitted in the northeastern Chinese city of Jilin.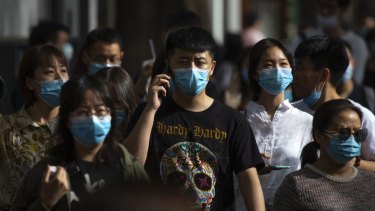 The number of confirmed cases in the mainland now stands at 82,947 and the death toll at 4634.
The three domestically-transmitted cases are related to a district in Jilin city called Fengman, which has been classified by Chinese officials as a high-risk area for COVID-19.
Heightened disease control measures in the district include only allowing only one person from a family to go out and purchase daily necessities each day, according to the district's official post on WeChat.
Residents were advised not to leave the city and any who do need to leave must provide a negative test result taken within the previous 48 hours.
Jilin is the second largest city of Jilin province, which borders North Korea and Russia. It temporarily suspended passenger train services last Wednesday.
AAP
Every Monday morning since remote learning began, year 7 student Chloe Skinner has sat at her desk downstairs at home and made a to-do list for the week ahead.
"I go through and write everything down for each subject. I choose what I know and can get done, with the easiest first. Each day I might work on three subjects and get them out of the way," she said.
"When I'm at my desk I'm just in a zone. I still like talking to my friends during the day, but I'm not distracted at all. I feel accomplished, because I know I can get stuff done in the time I have."