As our live coverage of the crisis winds down tonight, let's look back at the some of the key developments of the day:
An aged care home in Melbourne's north-east is in lockdown as a precaution after a resident was admitted to hospital with a high temperature before testing negative to COVID-19.
Victoria recorded eight new cases overnight, including one linked to the Sunshine Hospital outbreak and three among overseas travellers in mandatory hotel quarantine.
Australia has reached a COVID-19 testing milestone, with more than 1 million tests conducted across the country. Less than 1 per cent of tests have returned a positive result.
Twelve McDonald's outlets have been closed for cleaning in Victoria over a coronavirus-infected delivery driver, with workers forced to self-isolate for 14 days. Hundreds of casual workers will not be paid while they are self-isolating.
Hundreds of Victorian construction projects will be kicked off over the coming six months, as the state government coughs up $2.7 billion to rev up the economy. Premier Daniel Andrews says the blitz to build new schools, upgrade trains and roads and CFA stations will create 3700 construction jobs.
And, the Collingwood Pies were among the first AFL teams to return to training today with players taking to the field in small groups.
With more than 14,000 votes so far, the results of our online poll suggest our readers are concerned about their weight and appearance.
About 14 per cent of those who voted in the poll are keen to get back to the gym, while another 14 per cent are anxious to make an appointment with their beauty therapist.
However, the results show that most readers are more concerned about their health and a potential second wave of COVID-19 cases. Twenty-eight per cent of responders do not want any more restrictions eased.
Restrictions may have eased in the past week, but we will not be allowed to dine in cafes and restaurants until next month. Our colleagues at Good Food have collated a Weekly Meal Planner for those of us looking for inspiration in the kitchen this week.
This dish of chicken in cider looks like a perfect hearty, warming meal.
If you can squeeze it in tonight, cast your eye over the tale of Bert Hewitt, a 76-year-old tourist who fell ill with the coronavirus while travelling in Bhutan.
Despite being so sick he was "frankly expected to die", Mr Hewitt was evacuated back to the US in a Gulfstream jet with a biocontainment unit.
And the journey was personally overseen by none another than Bhutan's King Jigme Khesar Namgyel Wangchuck.
A second set of COVID-19 antibody tests purchased by the federal government for $9 million are far less accurate than claimed, joining a batch of 500,000 deemed last week to be little more accurate than a coin flip.
Independent testing has now found $18.9 million worth of antibody tests purchased by the federal government are inaccurate, national science writer Liam Mannix reports.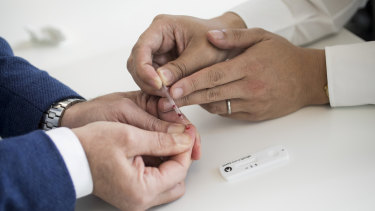 Antibody tests are designed to reveal if a person has ever been infected with COVID-19, rather than if they are currently infected. The government originally said the fingerprick antibody tests would be in GP clinics in early April.
It now says it will hold onto the tests, and may use them in the future for surveys to find out the true number of people who have been infected by COVID-19.
Our Chief Health Officer, Brett Sutton, is praising Victorians tonight via Twitter.
Referring to data collated by Melbourne's Doherty Institute, Professor Sutton says Victoria was "peppered" with COVID-19 cases early on in the crisis, but physical distancing measures adopted by residents dramatically flattened the curve.
Aspiring parents who had their fertility procedures thrown into limbo due to the coronavirus pandemic are waiting months to start treatment – ironically, due to a delay in laws promising to accelerate access to IVF.
The reforms, which abolish the need for police and child welfare checks on people trying to conceive, were flagged by the Victorian government in July last year after IVF patients told an inquiry they felt the checks were "unfair, humiliating and a cause of distress".
Parliamentary delays sparked by the COVID-19 pandemic mean the legislation is yet to be passed by the upper house, The Age's health reporter Melissa Cunningham writes.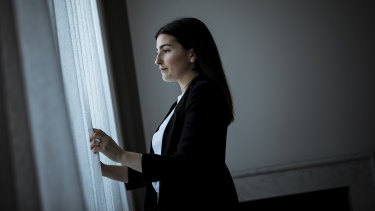 Australian fertility experts are now calling on the Andrews government to fast-track the reforms.
In March thousands of Australians had their fertility treatments put on hold after a national ban on elective surgeries was enforced. This ban was lifted on April 21.
Melbourne woman Sabrina Romano, 30, and her husband, who have unexplained infertility, waited more than a month for their police checks to be processed. Their approval to start IVF came in the mail four days after the national ban was enforced.
"It's completely unfair," Ms Romano says. "You're punishing an infertile couple when they're already being punished enough."
Professor Luk Rombauts, president of the Fertility Society of Australia, says Victoria is the most difficult place in the country for women to access IVF treatment.
A government spokeswoman said debate on the bill would resume when Parliament returns next month.
Superannuation funds are on track for their first financial year of negative returns in a decade due to the coronavirus market shock, in a potentially cruel blow for Australians on the brink of retirement.
Figures from research house Chant West on Monday said the typical "growth" superannuation fund had posted a 3.1 per cent bounce in April. But returns for the first 10 months of the financial year were negative at minus 3.3 per cent due to the pandemic's dramatic impact on markets earlier in the year.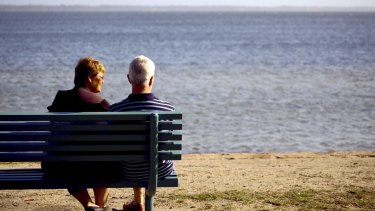 KPMG national sector leader for asset and wealth management, Linda Elkins, said lower returns would have the greatest effects on people who planned to retire soon, or those in retirement. Ms Elkins said people nearing retirement should seek financial advice, but could potentially consider strategies including working longer, or making extra contributions.
"The issues are complex and no one size fits all, but I would say the people that I worry about are those close to retirement or in retirement," said Ms Elkins, previously an executive general manager of super giant Colonial First State.
Working as a courier bike rider in Melbourne's CBD, Alan Macgill regularly uses lifts, touches buttons and comes face-to-face with receptionists.
Mr Macgill says he's been taking precautions such as regular hand-washing, but would welcome the peace of mind of being regularly tested, particularly as social restrictions began to ease.
"I think it's a great idea to get asymptomatic transport workers tested," the 37-year-old said.
"We really are front-line workers, whether it's delivering to [items to] businesses or food, we've got to be out there to keep things going."
Experts are calling for couriers and other workers at risk of becoming "super-spreaders" to be the focus of a new wave of coronavirus testing, after a dozen McDonald's outlets were closed when a delivery driver tested positive to COVID-19.
Furniture removalists, Uber drivers and supermarket workers could be targeted as the country's testing regime moves beyond those showing signs of illness, to seemingly healthy people in jobs that put them in contact with many people.
Recapping our headline story: An aged care home in Melbourne's north-east is in lockdown as a precaution after a resident was admitted to hospital with a high temperature before testing negative to COVID-19.
The resident at the Villa Maria Aged Care Home in Bundoora was sent to hospital on the weekend and returned an inconclusive test result, which the Victorian Health Department treats as a positive test.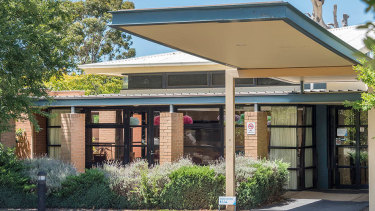 On Monday afternoon, a subsequent test showed the resident did not have COVID-19. As a precaution, the Health Department will lock down the facility in Melbourne's north until the resident returns two more negative tests.
The resident has returned to the Bundoora facility and is not displaying symptoms of the virus. All residents who had close contact with the patient are isolating in their rooms and staff who had close contact are being tested and isolating at their homes.
It is expected the positive result will be removed from Victoria's tally of cases in the coming days.
Eight new cases were confirmed in Victoria overnight, according to the Health Department's official figures.
One case was linked to the McDonald's Fawkner outbreak, taking the total number of cases linked to the cluster to 12.
Another of today's cases is linked to the Sunshine Hospital outbreak, with a close contact of a known case returning a positive result. Both the existing known case and this new case remain in home isolation. The total number linked to this outbreak is now three.
Of the remaining cases, three were detected among returned travellers in mandatory hotel quarantine and two are still under investigation.