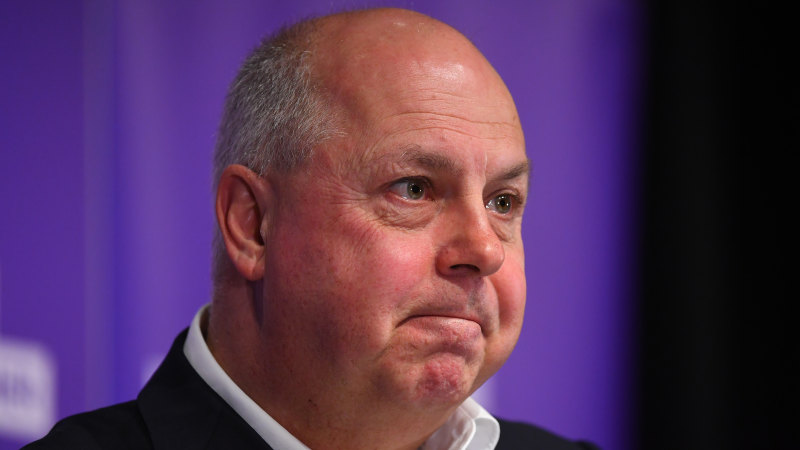 Mr Pallas said on Tuesday he had made it clear he was "not a big fan" of how the Morrison government had managed its relationship with China in general, and linked the barley ban to the coronavirus inquiry push.
"I don't suppose it will come as a surprise to anybody that this was a consequence of the way that the federal government had conducted themselves," he said. Mr Pallas said there should be an inquiry into the pandemic but he did not believe in "vilifying any particular nation".
Victorian Labor senator Kimberley Kitching, chair of the Senate Foreign Affairs Defence and Trade References Committee, said state governments "have no constitutional responsibility for foreign affairs and trade" and it should be left to the federal government.
Loading
"The Victorian government should not have entered into an agreement with the Chinese government on the Belt and Road Initiative – it is bad policy and bad optics," Senator Kitching said.
"And I think if people are going to play the blame game, we should blame the wrongdoer, and not the victim."
Asked whether he agreed with Mr Pallas's comments, a spokesman for Opposition frontbencher Bill Shorten referred The Age and The Sydney Morning Herald to a tweet he posted last week in support of Australia's position.
Another federal Labor MP, who asked not to be named, said the intervention was "very unhelpful". "Particularly at a time when we need to be seen to be pulling together to display unity in dealing with what is thuggish behaviour by an authoritarian regime against one of our key export products."
Victorian Liberal senator James Paterson said Mr Pallas was "clearly out of his depth". "He should stick to his knitting and leave foreign policy to Canberra," he said.
Victorian Labor MP Julian Hill said he would express himself differently, but said Mr Pallas's substantive points were reasonable.
"We should assert our independence. There should be an inquiry and it's not necessary to vilify any one country in arguing our position," Mr Hill said.
Australian Strategic Policy Institute defence program director Michael Shoebridge said Mr Pallas sounded "a bit like the ghost of Christmas past" and had failed to recognise that the 80 per cent tariff on barley had been imposed by Beijing not Canberra.
"The public is way ahead of him in understanding the risks from deeper economic tie-ins to Beijing in the post-COVID world," he said.
The Andrews government will continue to tap into the Chinese Communist Party's $1.5 trillion Belt and Road Initiative to boost the local economy, declaring the infrastructure network crucial to rebuilding after the coronavirus crisis.
Senior national security figures within the federal government are concerned about Victoria's decision to continue with the scheme, which comes at the same time as the Morrison government prepares to take China to the World Trade Organisation over the increasingly bitter trade dispute.
Agriculture Minister David Littleproud said Australia should be proud of its push for a global coronavirus investigation and the government would probably go to the WTO.
"We should be damn proud as a nation that we led the world in not only on understanding what the WHO has done, but understanding what wildlife wet markets' role is in these pandemics," he said.
With Benjamin Preiss
Anthony is foreign affairs and national security correspondent for The Sydney Morning Herald and The Age.
Eryk Bagshaw is an economics correspondent for The Sydney Morning Herald and The Age, based at Parliament House in Canberra