Thanks for reading. This is Matt Bungard signing off. We'll be back tomorrow with more live, free coverage of the coronavirus pandemic.
This is what you need to know from today:
The global death toll passed 328,000, and cases have passed the 5 million mark.
Australia had just 11 new cases today.

Patronage on Sydney's transport network is continuing to rise despite strict physical distancing measures with the NSW government considering more pop-up parking.

After identifying exotic animals traded in a Wuhan market as most likely source of COVID-19, Beijing imposed a temporary ban on the wildlife trade.

Victorian police have seen a huge drop in the number of robberies and residential burglaries across the state during lockdown, as well as less assaults, commercial burglaries, thefts from cars, sexual offences and home invasions.

Queensland has become a flashpoint in the debate around easing interstate travel restrictions, with criticism from the tourism sector and NSW Premier this week.

British healthcare workers will on Thursday begin taking part in a University of Oxford-led international trial of two anti-malarial drugs to see if they can prevent COVID-19, including one US President Donald Trump says he has been taking.
Indonesia has recorded a huge jump in its daily coronavirus infections, with 973 new patients confirmed on Thursday.
More than half of Australians believe social restrictions to combat the coronavirus pandemic are being eased at an appropriate pace, a new survey has revealed, but one in three people are still worried they are being relaxed too quickly.
We'll continue our live coverage of the pandemic overnight and into Thursday with Latika Bourke.
Greater Sydney looms as the preferred destination for the A-League hub with Football Federation Australia finalising plans to play the remainder of the season out of the city's south and Wollongong.
A deal could be finalised as early as next week to finish in one location, bringing all 11 teams into one region to play the final 28 games of the regular season as well as the finals series.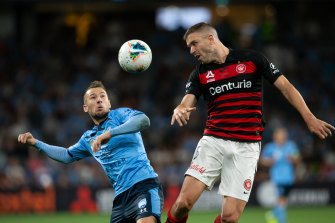 Sources involved in discussions confirmed Netstrata Jubilee Stadium in Kogarah and WIN Stadium in Wollongong are the two most likely venues to be used, while Leichhardt Oval is also a possibility.
An FFA spokesman confirmed all the three Sydney venues are under consideration, though the organisation is yet to decide which state will host the A-League hub.
More than half of Australians believe social restrictions to combat the coronavirus pandemic are being eased at an appropriate pace, a new survey has revealed, but one in three people are still worried they are being relaxed too quickly.
As state governments prepare to lift internal travel bans and open up more businesses to the public, 52 per cent of participants in a new nationwide survey say the COVID-19 restrictions are being relaxed appropriately. A further 32 per cent believe the pace is too fast, with only 15 per cent believing it is too slow.
Overall concern about the global pandemic has dropped the lowest point since the study was first conducted in 10 weeks ago, with about three quarters (73 per cent) of Australians saying they are concerned about coronavirus.
Newgate Research's weekly tracking study of more than 1000 Australians, taken between Monday and Wednesday, found opinion around the appropriateness of Australia's reaction to coronavirus remains high and mostly stable, with 79 per cent believing Australia continues to respond at an appropriate level.
Oxfam International, one of the world's leading aid agencies, is to severely curtail its work because of the financial strain caused by the coronavirus pandemic, including the closure of operations in 18 countries at the potential cost of more than 2000 jobs.
The organisation, which currently operates in 66 countries and whose global work is coordinated via 20 affiliate offices around the world, said in a statement late Wednesday that it has had to accelerate changes as a result of the pandemic.
Countries it will be exiting include Afghanistan, Egypt, Rwanda, Sudan and Tanzania. It said the changes will affect around 1450 out of nearly 5000 program staff and 700 out of nearly 1900 partner organisations.
Following the changes, it will retain a physical presence in 48 countries, six of which it will explore as new independent affiliate members, including Indonesia and Kenya.
AP
The boss of pokies manufacturer Aristocrat Leisure says there is acute uncertainty around when and how punters will return to casinos, pubs and clubs in Australia as the coronavirus pandemic changes society's behaviour.
The $16.5 billion group's chief executive Trevor Croker said on Thursday he expected people would change how they socialise until a vaccine is available for COVID-19, which has been a double-edged sword denting the group's slot machine business but prompting people to spend more time playing its video games.
"My perspective is that this will change some societal behaviour around consumption and entertainment," he said after handing down the company's half-year results.
"And until there's that certainty around the vaccine, that will still remain for some people."
Australian cricket could be set for a mega Ashes summer in 2021/22 under a plan to postpone this year's men's Twenty20 World Cup by 12 months to facilitate the staging of the Indian Premier League.
There are moves afoot behind the scenes to canvas alternative dates next year for the global tournament but a shift to the October/November window already set aside for the 2021 T20 World Cup, to be staged in India, shapes as a likely, and logical, time slot.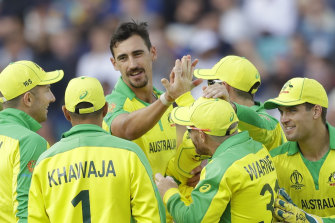 While such a move would take some of the appeal from the coming Australian summer, it would set up a mouth-watering 2021/22 season kicked off by the national men's team aiming to capture the only major title to elude it, followed by an Ashes campaign.
The Berejiklian government has formally asked that pay rises for all NSW MPs be frozen amid the coronavirus crisis, warning it was necessary as workers face pay cuts and job losses.
The freeze for MPs, who have a base salary of almost $170,000, comes as the government is considering whether to freeze the annual 2.5 per cent pay rise for public servants.
The government's whip Adam Crouch has written to the Parliamentary Remuneration Tribunal, saying the "NSW government does not support any increase to the basic salary and additional entitlements of Members of Parliament for the financial year 2020-21".
"COVID-19 has touched every aspect of our society and affected every sector and industry," Mr Crouch's letter, dated May 21, says.
The government is considering urgently legislating to nullify a landmark court ruling allowing some casual workers access to paid leave and redundancy payouts as well as the casual loading they receive in their wage in lieu of those entitlements.
Attorney-General and Industrial Relations Minister Christian Porter said as part of discussions with unions and employer groups ahead of any legislation change, the government would canvass extending a right of conversion, where casual workers can swap to being permanent staff after a set period of time.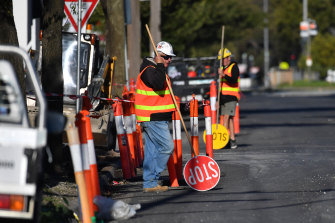 "During the COVID-19 challenge we obviously face enormous hurdles going forward to regrow employment, and this decision is unfortunately a driver of uncertainty into the employment market," Mr Porter said.
Former Arts Minister Don Harwin is seeking legal advice to appeal the $1000 fine for breaching COVID-19 restrictions which ended his ministerial career.
The fine was the trigger for Mr Harwin's resignation from cabinet in April, after it emerged that he had been commuting between his Sydney residence and his Pearl Beach holiday home on the central coast.
His resignation was designed to end the controversy, but the issue resurfaced last week in a procedural process in the NSW Legislative Council, known as a call for papers.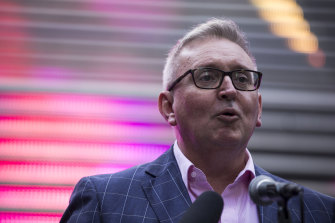 Greens MLC David Shoebridge moved a motion in the chamber ordering the government to produce all documents relating to potential breaches of the COVID-19 restrictions by Deputy Premier John Barilaro and Mr Harwin.
The European Union's ambassador to Australia says the Morrison government's decision to call for a global coronavirus review before consulting with other nations created momentum and was pivotal in securing support at the World Health Assembly.
Michael Pulch said the European Union and Australia were forced to step into a vacuum created by the United States and Australia's diplomats had strengthened the overall review, which he said was the most important of dozens of clauses passed by the World Health Assembly on Tuesday.
"The European Union had a bit of a different modus operandi but working together [with Australia] – a bit good cop, bad cop in some ways – allowed us to get enough countries to rally around," he said.