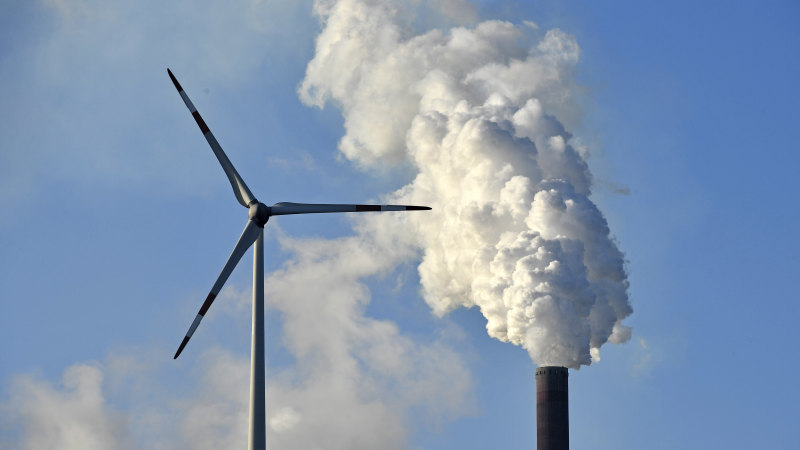 "I understand that a carbon price is beyond our political capacity at the moment. But that does not change the fact that if we are serious about reducing carbon emissions at the lowest cost, some form of emissions constraint – a carbon tax or price – is the most effective way of doing it," Mr Wood said.
Loading
Anna Skarbek chief executive of ClimateWorks, a policy advisory body housed in Monash University, said while media reporting had focused on the government's support for gas to fuel the economy, the technology roadmap could spur new policy to support industries to introduce low emissions technology in construction, mining, agriculture, transport, as well as electricity supply.
"I am positive about it because it highlights the breadth of technologies needed to deliver a zero emissions future," she said.
Ms Skarbek said a government-set emissions reduction target was the most effective way to drive clean technology uptake, and that industry-specific requirements are needed to guide companies towards the low emissions goal.
"For example, government could require decarbonised cement in its infrastructure spending to make companies bring forward technology investment, then clean energy agencies could support the cement maker with a technology investment," she said.
Loading
Other examples include government targets for sales of electric passenger vehicles, energy efficient building standards, or the NSW government's current tender for thousands of electric buses, Ms Skarbek said.
The roadmap advocated government support for controversial carbon capture and storage technology – which sequesters emissions from gas and coal energy generation as well as heavy industry.
Ms Skarbek said the cost of renewables had fallen so far they would out-compete new coal or gas power plants even if carbon capture was available, but the technology could create "significant opportunities" to decarbonise heavy industries that rely on fossil fuels to power their operations.
The Morrison government has said increased gas production was critical to drive down energy prices and support industry. It's aiming to secure a long term price of $6 to $7 a gigajoule.
Loading
Industry has been under significant pressure since 2015 when Australia started exporting gas, linking us to the more expensive global market and caused domestic prices to shoot up. Buyers were paying as much as $12 for contract prices in January.
Credit Suisse energy analyst Saul Kavonic said while prices had come down to $5 due to lack of demand during the coronavirus pandemic, "that's not sustainable long term" and gas would rise above $7.
A huge production expansion could hypothetically "saturate East Coast demand", Mr Kavonic noted, but investors would have to fund the drive and even if it was successful new supply "would only happen in the 2030s".
Mike is the climate and energy correspondent for The Age and The Sydney Morning Herald.
Nick O'Malley is National Environment and Climate Editor for The Sydney Morning Herald and The Age. He is also a senior writer and a former US correspondent.