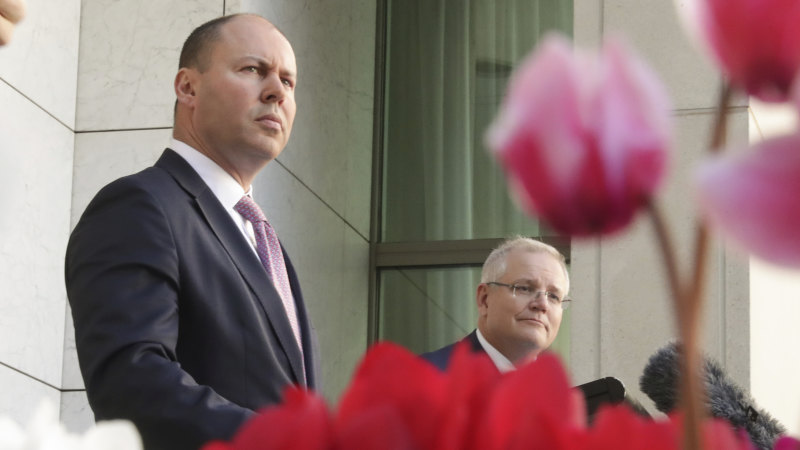 This could mean adding universities to the program so their staff – not just academics, but everyone from cleaners to administrators – can join others who already receive $1500 a fortnight in wage subsidies. Or helping more casual workers.
Loading
It could mean adding some state-owned companies, which are currently blocked from the scheme but are being championed by Labor and some Liberal MPs.
It could allow the government to phase out JobKeeper carefully over time rather than ending all payments in the last days of September.
And it could make room for a more generous unemployment benefit so the JobSeeker allowance of $1100 a fortnight is not suddenly halved to the old Newstart rate.
Morrison originally wanted everything to "snap back" to the old benefits within six months, but he has been less adamant about that timetable in recent weeks. A gentler transition is clearly better for the economy.
Frydenberg made a virtue of spending 16.4 per cent of GDP on the total stimulus, but the missing $60 billion means he is not doing as much as he thought. He could spend the money in other ways to gain the same lift.
Mistakes with costings usually lead to political pain but this one is different.
JobKeeper was designed quickly in an emergency. It was always going to be subject to human error. Speed was crucial but made flaws inevitable. The government says no money was paid to anyone who did not qualify. The mistake was discovered in time.