A chill wind is blowing through some of Melbourne's best-known food and retail strips, as the COVID-19 lockdown threatens to escalate shop vacancy rates already in the double digits.
While the easing of social-distancing restrictions in Victoria has seen people flock back to shopping centres, high streets continue to struggle under difficult conditions.
The return of customers to restaurants, pubs and cafes on June 1 is the light at the end of the tunnel for venue owners, however it hasn't come soon enough for some.
On Chapel Street, at least 10 businesses have already closed permanently since the lockdown began.
Foot traffic was down about 85 per cent four weeks ago, although that has improved in the past fortnight.
A Victorian retirement village is asking the family and friends to voluntarily postpone planned visits to their Balwyn residences due to coronavirus.
Social distancing measures have eased across Victoria, with up to 10 people allowed to gather outside, or five visitors allowed in a home.
None of Aveo's aged care homes, which operate across Australia, have had a positive case of COVID-19.
Earlier this week an elderly resident at the Lynden Aged Care Facility in nearby Camberwell was being treated in isolation in a metropolitan hospital after testing positive to the virus.
An Aveo spokesperson said their number one priority was their staff and residents' wellbeing.
"Due to a number of confirmed COVID-19 cases in aged care communities across Melbourne in recent days, we are seeking the cooperation of all residents, family and friends to voluntarily postpone planned visits to Freedom Balwyn specifically as this village is in the location that is being monitored," a spokeswoman said.
Management sent letters to residents on Friday with the request.
"They understand that our voluntary request is to keep them safe given they are among the most vulnerable to COVID-19," she said.
"We will be reviewing the situation in the local area via local Government and Health authorities and will keep residents and family informed."
She said residents were allowed to have visitors, who would be screened and questioned within Government COVID-19 guidelines.
France is allowing religious services to resume on Saturday after a legal challenge to the government's ban on such gatherings.
Religious leaders welcomed the decision but said it will take time to put the necessary safety measures in place.
To prevent further spread of the virus, visitors to French places of worship must wear masks, wash their hands upon entering, and keep a distance of at least one meter (three feet) from other people.
The French government had banned religious services until June 2 even though stores and other businesses started reopening last week. The Council of State, the country's highest administrative body, struck down the ban, and the government published a decree Saturday allowing services to resume.
The French Bishops Conference said it would work with church leaders to prepare for reopening, notably for Pentecost Sunday services May 31.
The rector of the Grand Mosque of Paris said that it will not be ready to reopen for services Sunday marking Eid al-Fitr, the end of the holy month of Ramadan.
AP
Formula One drivers fully support plans to start the season with "ghost races" behind closed doors, according to Grand Prix Drivers' Association chairman Alex Wurz.
The sport aims to kick off a season delayed by the COVID-19 pandemic with two back-to-back races without spectators at Austria's Red Bull Ring in July.
More races under similar conditions will then be held in Europe, with the sport also hoping some races can happen in Asia, the Middle East and Americas.
Wurz told Sky Sports television the drivers would rather race in front of a crowd but understood why that was not possible in such "strange times".
Reuters
Coral, wood and bottles covered in barnacles – these are some of the shoreline offerings from three dolphins who have received far less attention and food in recent weeks than they're used to.
The trio brought the items to volunteers during the six weeks Barnacles Cafe & Dolphin Feeding at Tin Can Bay, 80 kilometres north of the Sunshine Coast, has been closed due to coronavirus.
While the Tin Can Bay feeding crew interpreted these "gifts" as signs the mammals were missing their usual attention and interaction with tourists, a dolphin behavioural expert was not so sure.
Barnacles Cafe & Dolphin Feeding spokeswoman Emily Shores said during the time tourists could not feed the dolphins, alpha male Mystique and two others had increasingly brought gifts to volunteers, who continued to feed them half of the fish they would usually receive from tourists.
This is more of a Public Service Announcement then a COVID-19 story but for those driving around Melbourne tonight be aware the Westgate Freeway will be closed for works in both directions between Williamstown Road and the M80 Ring Road from 11pm to 5am.
As head of marketing for two of Sydney's largest venues, the ANZ Stadium in Olympic Park and Bankwest Stadium in the city's west, Fiona Gulin had every reason to feel more secure than most in shaky economic times.
Given her long career at the corporate end of the entertainment industry, and three years working on big events including the recent Fire Fight festival, being made redundant at the start of Australia's coronavirus crisis in early April came out of the blue.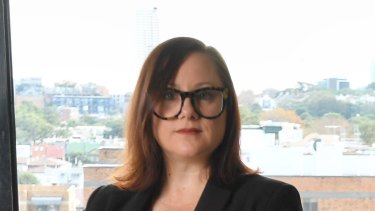 "It was a real shock. I was expecting, like a lot of people [to be asked to] reduce hours or take leave that sort of thing," said Ms Gulin, whose home is Melbourne.
"I was completely floored when they turned around and said the only marketing role in the business is no longer needed. This has rocked me a bit, which is one reason I'm heading back to Melbourne … I can go back to a reasonable mortgage repayment rather than a massive rent."
The only thing I can equate to the COVID-19 crisis and its impact on sport was the madness of the Super League war in the mid-1990s.
And even that doesn't match what's happened in the past two months.
There has been nothing like it in sport, and I can't imagine there will be again in my lifetime.
The joyous end of Ramadan is usually celebrated with the coming together of large families and friends in big public gatherings, feasting and exchanging gifts in community centres and halls.
This year Eid, like most aspects of our daily life, has moved into the intimate setting of private homes.
The Dalati family in Georges Hall try their best to inject the Eid celebratory spark by decorating their home, setting up prayer mats, hook-up to relatives via zoom, open their presents, and prepare the feast.
In Lakemba the family-run Al Fayhaa Bakery prepares traditional Eid food for the wider community.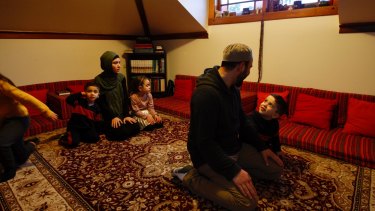 Click here to see the full gallery from photographer Dean Sewell.
West Coast have applied for special AFL dispensation to operate with more football staff than allowed under the new 25-person cap during the coronavirus-hit 2020 season.
The season will restart next month with the Eagles and cross-town rivals Fremantle in a temporary hub on the Gold Coast because of Western Australia's tight quarantine protocols.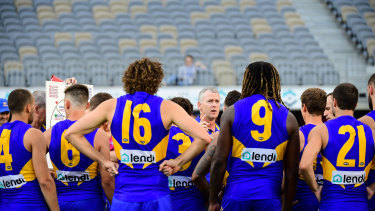 The clubs expect to spend a month based in Queensland, but could be there much longer if WA does not ease its travel restrictions during that time.