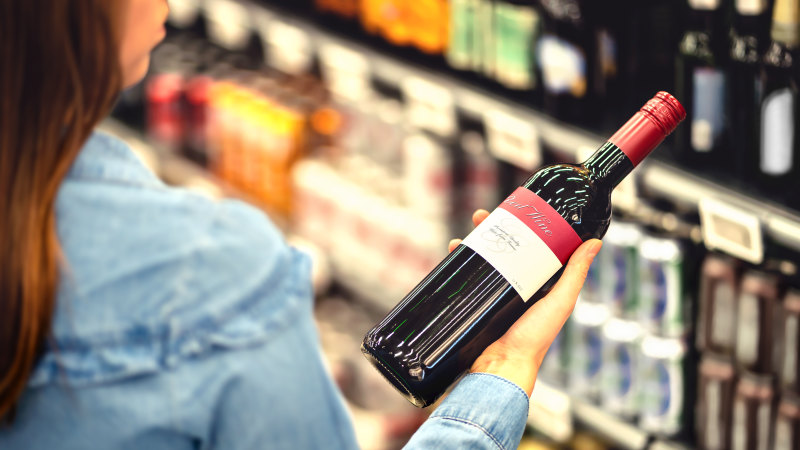 Mr Goodman, who is also the managing director of Heinemann Australia Tax & Duty Free, said an increase in buying limits would assist wine and spirit makers and help the recovery of the duty-free industry, which is shut down, putting 4000 employees out of work.
Loading
The formal proposal to increase limits was first made in January but industry is pressing its case in light of the COVID-19 pandemic.
"We are an industry in crisis," Mr Goodman said.
"We were ordered to close on the 28th of March by way of a Public Health Order. The chances of us returning to a viable business model are in the far, far future."
Australian producers including the Antipodes Gin Company and Henschke Winery support the proposal.
Once the border is opened, as is expected in the next few months, Mr Goodman wants a "level playing field" for duty-free operators in Australia.
Mr Goodman has written to Prime Minister Scott Morrison making the request to increase the limits.
His organisation has also had constructive discussions with the Treasurer's office and has met with Jason Wood, Assistant Minister for Customs.
"They see it is necessary and timely given the Trans-Tasman bubble," Mr Goodman said.
The Australia New Zealand Leadership Forum, co-chaired by businesswoman Ann Sherry, is drawing up plans for how the "bubble" might work.
Loading
Ms Sherry said the forum will put their recommendations to the federal government next month.
"All the states, etc, have to agree before anything happens," she said.
"We are seeing every day, people are looking for signs of certainty that you can travel safely. It's a confidence issue as well as a technical issue."
As reported in the Herald and The Age on Monday, Australian travellers may be able to take a trip to New Zealand before they can go to Queensland, with Premier Annastacia Palaszczuk saying she may keep her state's border controls in place as late as September.
Federal Tourism Minister Simon Birmingham said if New Zealand and some Australian states are "ready and willing to progress" with opening up to travellers, "then the reluctance of other states to open up their domestic borders shouldn't become an obstacle to progress".
Asked if the proposal was being considered, Treasurer Josh Frydenberg said in a statement that "the government has no plans to make changes to the current duty-free limits".
Jacqueline Maley is a senior journalist, columnist and former Canberra press gallery sketch writer for The Sydney Morning Herald. In 2017 she won the Peter Ruehl Award for Outstanding Columnist at the Kennedy Awards