"We applaud the NRL for the incredible work that has gone on during lockdown to secure the NRL's future and to bring the season back to its fans at the earliest moment possible," Betfair Australia chief executive Tim Moore-Barton said.
"Unfortunately, their product fee model singles out high volume, low margin operators such as a betting exchange.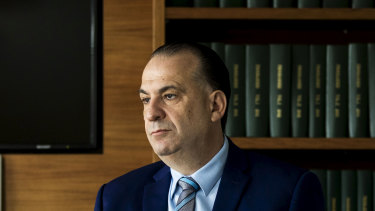 "If we kept the commission we charge customers flat on last year we would now be paying over two thirds of our revenue in product fees – and that's before other operating costs and taxes (including point of consumption tax) – therefore we have made the difficult decision to increase our commission on NRL to 10 per cent.
"The Betfair exchange appeals to customers that want better odds, that want to trade and to winners that can't get on with fixed odds bookies – and unfortunately when we are forced to increase our commission rates turnover from these customers drops, or stops completely, which is no good for punters, for Betfair or for the NRL."
The code has already implemented a super tax on bookmakers to offer betting on all finals and Origin matches, some of the biggest wagering events in Australia.
Betfair insiders argue the NRL will be the most expensive product they offer globally.
"In comparison customers should be aware that our MBR on the 2020 AFL season is 2.5 per cent," the company said in a statement. "The NRL will be four times more expensive."
V'landys has been at odds with Betfair for years over the gambling taxes levied on the exchange by Racing NSW, which took the international giant all the way to the High Court in the protracted race fields fees case it won to secure the financial platform for the industry.