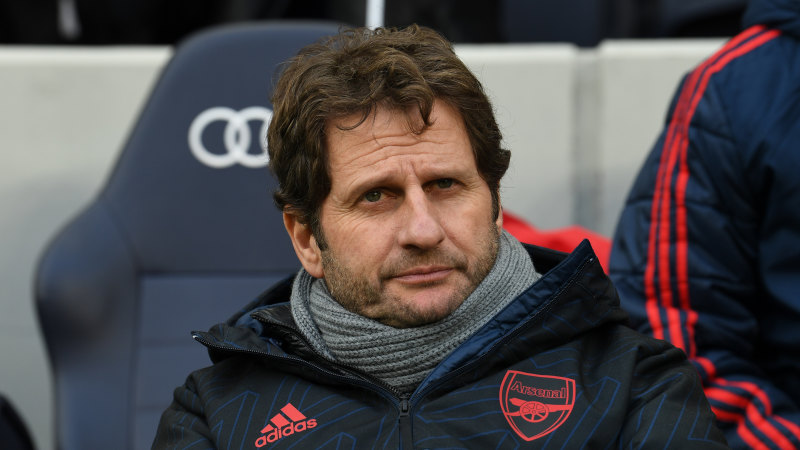 The FA formally announced the cancellation of the WSL on Tuesday morning, joining Ligue 1 in France, the Scottish Premiership and the Dutch Eredivisie in choosing not to resume after the lockdown.
Kerr's Chelsea teammate Magdalena Eriksson was critical of the FA's decision to cancel the WSL while pushing to complete the men's English Premier League season.
"Why are the men finishing their league at every cost and not us? Ideally we all wanted a solution that felt right'' Eriksson wrote on social media. "From a safety perspective of course, but also morally and financially. Due to many different factors this just couldn't be guaranteed."
However, Montemurro said the cost of implementing strict health protocols involved with restarting the league would have been prohibitive – and even then, many weren't comfortable the measures would have kept them safe.
"I think a lot of the players didn't feel comfortable. I wasn't totally comfortable with the contingencies in place if it did rear its head again. It's the right decision from a humanity perspective," he said.
Loading
While the cancellation is a bitter blow for the hopes of Arsenal's Australian contingent of Montemurro and Caitlin Foord, it could hand Kerr the title in her first year at Stamford Bridge by default.
The FA is considering awarding the WSL title on a points-per-game table, which would put Chelsea top.
"Following overwhelming feedback from clubs, the decision to bring an end to the 2019-20 season was made in the best interest of the women's game," an English FA statement read.
"This will also enable clubs, the FA Women's Super League and Women's Championship Board and The FA to plan, prepare and focus on next season when football returns for the 2020-21 campaign.
"Supporting the welfare of clubs and players will continue to be our primary concern throughout this process, which also involved a robust and thorough examination of the logistical, operational and financial challenges that the game faces."
With Reuters
Dominic Bossi is a football reporter with The Sydney Morning Herald.