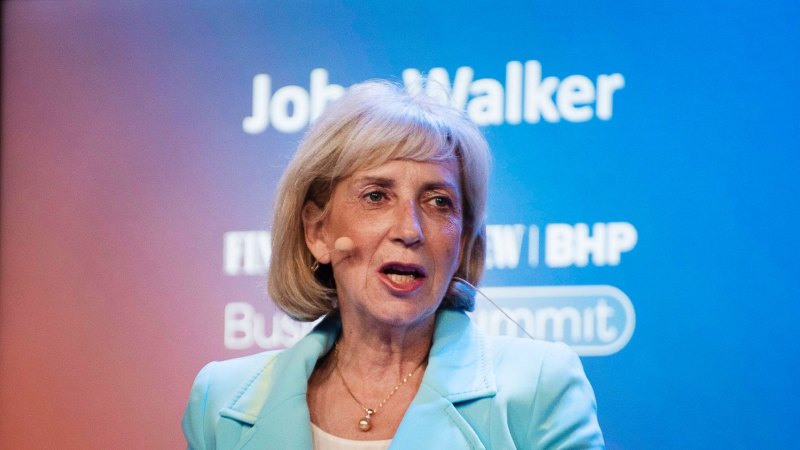 Lynas announced its expansion plans in May last year, well before the department announced it will start funding projects as a way of securing the US supply chain of rare earths, which are used extensively in smart phones, electric vehicles and medical equipment.
Heavy rare earths are more specialised and tend to be used in military applications and some US politicians, led by US Republican Senator and former presidential candidate Ted Cruz, are agitating to ensure that the entire supply chain for rare earths remains in US hands.
However, Ms Lacaze said Lynas' offered the DoD the only viable non-Chinese supply chain alternative for the material.
"Our market position at present is as the only non-Chinese separator of light rare earths, and certainly it has always been part of our growth path to be the only non-Chinese separator of heavy rare earths as well," she said.
On Friday, Lynas said it "remains one of two companies selected for Phase 1 of the project, however Lynas understands that the US government's progress on Phase 1 is currently on hold until political issues are addressed."
Loading
Reuters later reported that the DoD- also known as the Pentagon – informed Lynas and another successful applicant for rare earth funding, MP Materials, that the decision had been "put on hold until further research can be conducted."
The news has barely affected Lynas' share price. It jumped more than 20 per cent last week to a high of $2.11 as three brokers initiated coverage of the stock. Another broker, Ords Minnett, upgraded its price target to $4.90.
Canaccord Genuity was one of the 3 brokers initiating coverage. Canaccord's $3.80 price target with a macro view that a post-COVID-19 world could see a recovery in industries reliant on rare earth ores. This could could lead to a shortage by 2023 and trigger an uplift in prices.
Lynas shares ended the session on Tuesday 1.4 per cent weaker at $2.07.