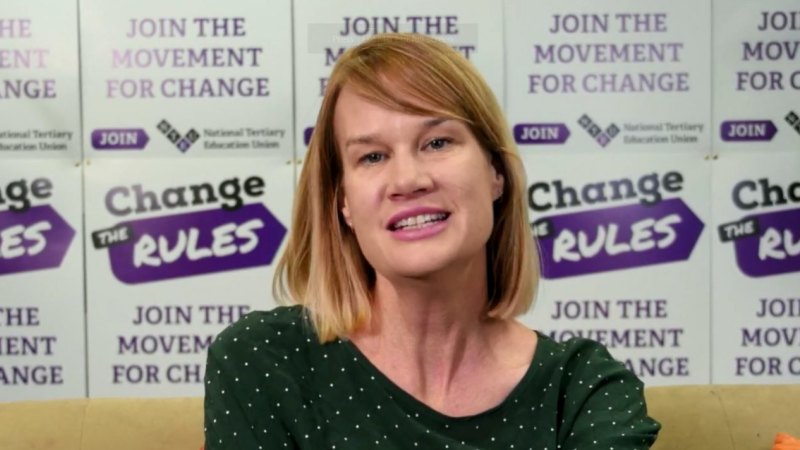 Loading
"Already we are seeing the consequences of their abandonment of the framework with hundreds of casual and fixed term staff losing their jobs right now, and yesterday Deakin announcing the first 400 ongoing jobs to go," she said.
"The NTEU approached negotiations with the Australian Higher Education Industry Association (AHEIA) in good faith.
"At all stages we were assured that the association had the support of the large majority of vice chancellors for a fair industry-wide solution to the current crisis."
Ms Barnes said at least 17 AHEIA members have abandoned the proposed national framework negotiated on behalf of the universities.
"The worst crisis in the history of Australian universities demanded a collective solution to save careers and livelihoods. Too many vice chancellors are now baulking at the strong oversight provisions in the jobs framework that guarantee transparency and ensure that any contribution our members make will be dedicated to saving jobs.
"NTEU will now escalate to what will be historically high levels of industrial disputation and campaigning to fight for every job. This could have been avoided."
AHEIA executive director Stuart Andrews said the national framework was negotiated in "complete good faith on both sides". He said national deal "was always going to be a really big ask" for universities and staff.
"I'm disappointed with the NTEU now going on the attack in this manner," he said.
"It was always going to be the case that a one-size-fits-all outcome for the whole sector might not work for a number of universities, for many varied reasons," he said.
Loading
"For some, they don't want to impose pay cuts on their staff. Others are concerned that the opposition being shown by other unions and by elements of the NTEU itself will result in the deal being defeated at staff votes.
"The NTEU's insistence on curbs on university decision-making processes was a factor for others."
Mr Andrews said the AHEIA remains open to discussions with the NTEU or other unions to address the difficult financial situation confronting universities across Australia.
Anna Patty is a Senior Writer for The Sydney Morning Herald with a focus on higher education. She is a former Workplace Editor, Education Editor, State Political Reporter and Health Reporter.