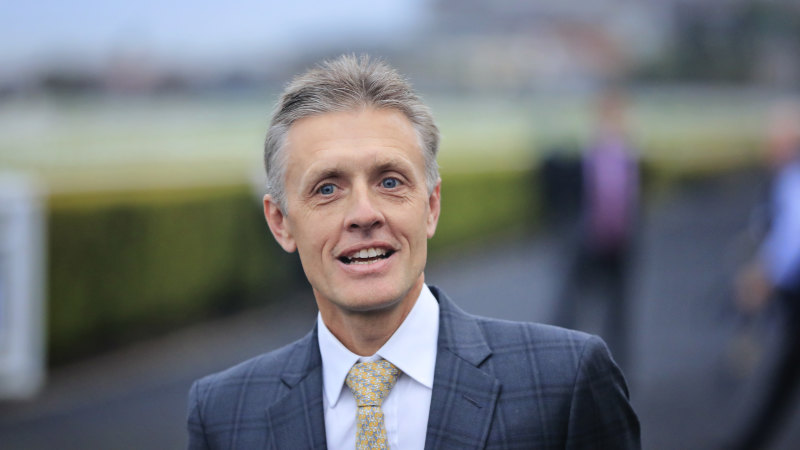 "She is going 1250 metres first-up on wet ground which is a bit of an ask, but she seemed to handle it okay in the trial."
Miravalle has trialled twice, running fifth in a 736m heat in late April before responding to a click up from Josh Parr to win a straightforward second over 1050m earlier this month.
The track will come into play, and Newnham acknowledges a heavy 10 may force a rethink, though jockey James McDonald will benefit from riding the opening race.
"I wanted her to have an educational trial first time out, second time out you have to teach them a bit more, which she was happy to do," he said.
"Josh was happy with her. Unfortunately Josh is out at the moment, but we've picked up an ample replacement."
Newnham has only prepared one other horse to date for Arrowfield Stud in Maid Of Heaven, the filly who handed Newnham his first group 1 win in the 2018 Spring Champion Stakes.
Loading
As it happens, Yankee Rose also won the Spring Champion Stakes two years prior and became the first filly to win the three-year-old spring feature. Spring is likely where Miravalle will be headed if she performs to expectations.
"It looks like we've found a nice one again," Newnham said. "I'd like to give her one or two runs and that will give her enough time to have a break."
BEST BETS