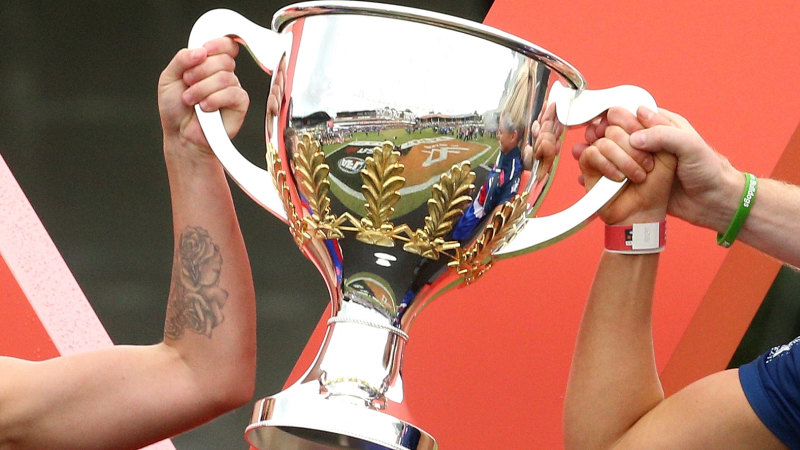 The league met with the AFLPA to discuss the resumption of the women's game on Tuesday and the two will continue to work on this in the coming days and weeks.
Sources familiar with discussions said the landscape should be more clear next week.
The AFLPA negotiated a tense CBA for AFLW players just before the 2019 season commenced, which was to run from 2020 to 2022. It remains unclear if this will change due to coronavirus.
All 14 clubs were able to sign and trade players for the 2019 season during a window that began in April of that year. Given coronavirus, this did not happen in 2020.
Meanwhile one AFLW senior coach, who wanted to remain anonymous, said they were frustrated but understanding of the lack of detail for the women's game amid the shutdown.
Particularly concerning to this coach was the lack of a path forward for the VFLW. That competition has proven to be a wonderful breeding ground for many players who go onto be part of AFLW, thus improving the standard of the league.
This weekend would have been VFLW's round four if the season had gone ahead as scheduled. The coach had heard nothing official about the VFLW resuming, or about AFLW's future.
The coach said VFLW prepared players to enter the AFLW system through its longer training and match period, with affiliated AFLW clubs essentially able to accelerate player development through this time.
The AFLW season was postponed during finals and no grand final was played.