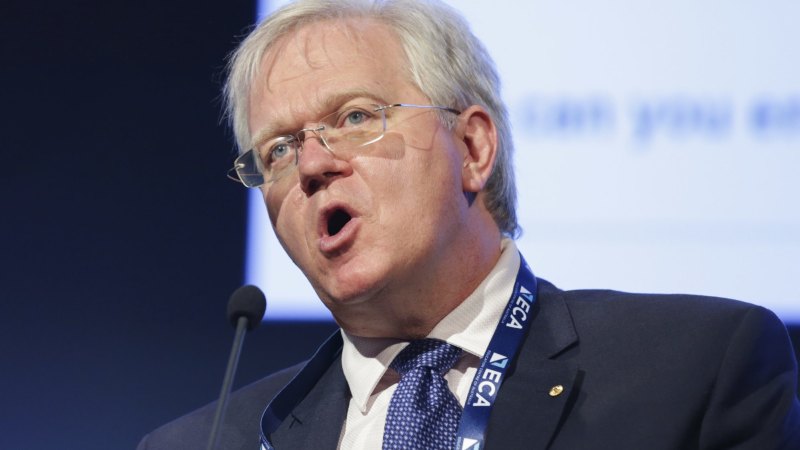 He said involuntary redundancies were being treated as a "last resort" and ANU would be looking to find other savings beyond payroll.
Loading
"Our council has also agreed that we can borrow where that is prudent and we are in the process of trying to do that," he said.
The university will also be cutting back on "risky" new spending initiatives, deferring courses with small numbers of students, encouraging early retirement of staff and seeking philanthropic support.
Professor Schmidt said he would take a 20 per cent pay cut in the second half of the year and other executives would take a 10 per cent cut.
ANU is predicting similar levels of savings will need to be found in 2021 and 2022 as the impact of the global crisis continues to restrict global movement and the arrival of international students.
Loading
The university has not made a decision on a national jobs protection plan negotiated by the National Tertiary Education Union that has so far been rejected by 17 vice-chancellors. The framework proposes pay cuts in a bid to minimise job losses.
"It is unclear whether we need to be trading things in such a draconian fashion here at ANU," Professor Schmidt said.
"And that's why I do want to have this conversation to work out what are the easiest and best ways for us to save money before we start having any conversations like that."
The NTEU has told universities to expect an escalation of industrial disputes in response to the growing rejection of the jobs plan that was negotiated between the union and a group of four vice-chancellors representing the Australian Higher Education Industrial Association
NTEU national president Alison Barnes lashed the "fear and greed" of universities that had abandoned the framework.
Professor Schmidt said the deal had been negotiated nationally in good faith but said ANU's finances were unusual and some elements of the framework may not be appropriate.
Fergus Hunter is an education and communications reporter for The Sydney Morning Herald and The Age.