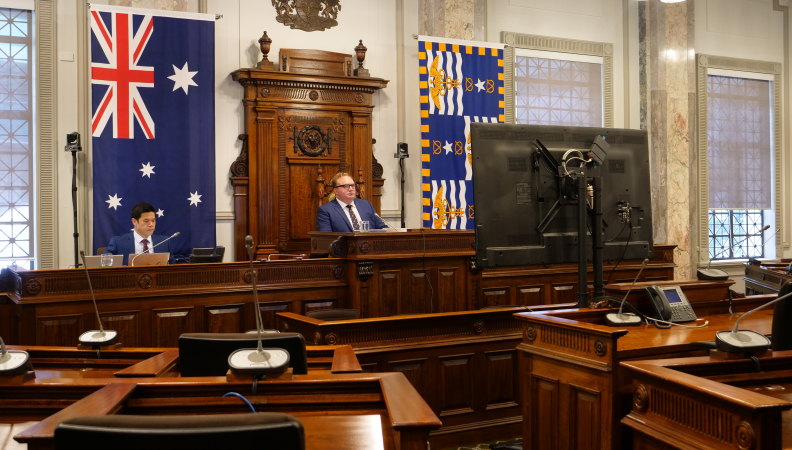 At Tuesday's council meeting, the LNP administration brought forward a motion to establish a new bipartisan ethics committee made up of three LNP and three Labor councillors to handle referrals from the OIA.
The new committee will have the power to accept any assigned penalties from the Councillor Conduct Tribunal, amend them, or replace the tribunal's recommended penalties entirely.
Councillors will also be subjected to a new code of conduct.
Lord mayor Adrian Schrinner said the changes meant if there was suspected inappropriate conduct by a councillor, it would be sent to the OIA. If the Assessor upheld the suspected inappropriate conduct, it would be referred back to council for penalty.
Inappropriate conduct could be incidents such as making derogatory complaints against staff, failing to comply with an order from the chair to leave a meeting, or if a councillor was reprimanded three times in 12 months for interrupting other councillors during a meeting.
Cr Schrinner said the ethics committee would not handle misconduct or corrupt conduct complaints.
Opposition leader Jared Cassidy said Labor accepted the new code of conduct for Brisbane councillors and the committee were "in line" with the state legislation.
Cr Cassidy welcomed the bipartisan nature of the new ethics committee but noted the chair, an LNP councillor, would have the casting vote.
Findings by council will not be able to be appealed by councillors unless by judicial appeal or through the Queensland Civil and Administrative Tribunal.