However, subsequent inquiries suggest the timelines of the nurse's visit and Mr Turner's death do not match, with the 30-year-old displaying symptoms from the first week of May, while the nurse did not visit the town until May 14.
Authorities are now investigating whether a fly-in, fly-out worker brought the virus to the community.
By Thursday, 20 people had been identified as close contacts of Mr Turner, 18 of whom had returned negative tests.
Two other tests remain outstanding, believed to belong to people who live in another part of the state. It is not known whether those people are FIFO workers.
Chief Health Officer Jeannette Young has confirmed she has also asked for wastewater tests to be carried out in Blackwater to get a clearer picture of whether the virus is circulating in the community.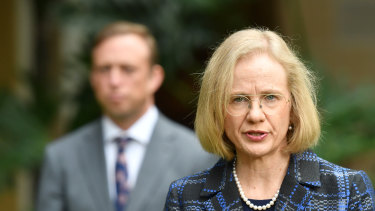 The tests, developed by the University of Queensland and the CSIRO, operate on the same principle as the regular drug reviews that are done on the nation's wastewater to get accurate population-level data about legal and illicit drug use.
Dr Young said unless people came forward to get tested, she could not rule out community transmission of the virus in the area.
"Testing sewage will give us an idea down the track of how many cases are out there, but it's not what I would like to see at the moment," Dr Young said on Thursday.
"It's a useful additional tool, but the best thing we can do right now is get tested if we have symptoms.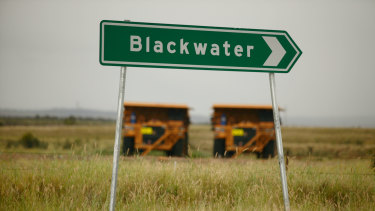 "Anyone who has any symptoms, no matter how mild they are … just get tested. That is really important. It's actually more important than our contact-tracing efforts."
Three fever clinics are now operating in the town, however on Wednesday, only about 30 people came forward for testing, which Dr Young said was "disappointing".
She warned residents across the state not to "wait to have a case in your town" before paying attention to respiratory symptoms.
"Today the focus is on Blackwater; tomorrow we'll get a case somewhere else in the state and the focus will be there," she said.
The state Opposition is calling for a wider testing regime to be put in place across the state following Mr Turner's death.
"The tragic death of this young man shows there is undetected community transmission in Queensland," Opposition health spokeswoman Ros Bates said.
"It erodes the Premier's entire argument about closing the border, which is closing businesses and costing jobs."
Ms Bates said the state was "around 80,000 tests short" of where it should be and that Blackwater residents should have been told about the nurse's trip.
Loading
Health Minister Steven Miles on Thursday clarified that residents were not immediately told about the trip because the nurse had claimed she did not get out of her car when she arrived in Blackwater, meaning there was, theoretically, no threat to the community.
"Obviously it is a bit curious and that's why those investigators will speak further with her," Mr Miles said.
Queensland recorded no new coronavirus cases on Thursday after 3618 tests were carried out across the state on Wednesday.
Just six of the state's 1058 cases remain active, with four of those in hospital, one of whom is in intensive care.
-with Lydia Lynch, Matt Dennien and Toby Crockford
Stuart Layt covers health, science and technology for the Brisbane Times. He was formerly the Queensland political reporter for AAP.