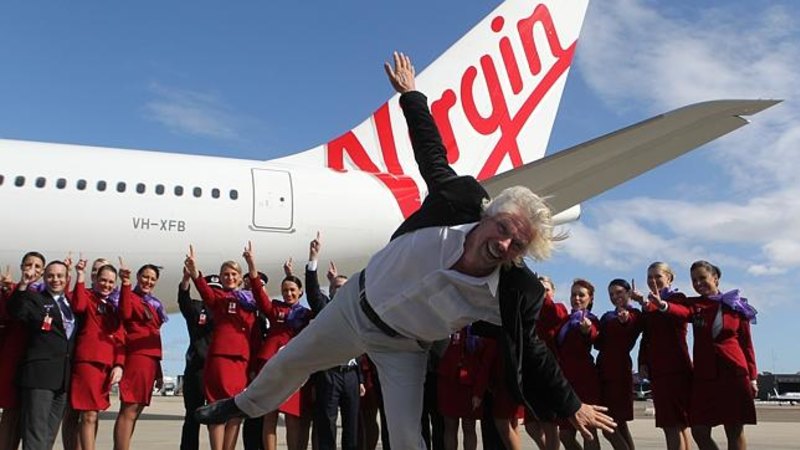 "This is purely administrative."
The Virgin Group owned 10 per cent of Virgin Australia when it went into administration and is expected to try to work with the winning bidder to maintain the Virgin brand.
Mr Branson has a close relationship with one of the leading bidders, Cyrus Capital, having launched Virgin America together in 2015 and jointly buying the British regional airline Flybe in February 2019, which has since gone into administration.
The other shortlisted bidders are US private equity firm Bain Capital, Melbourne-based fund BGH Capital and the American ultra-low cost airline specialist Indigo Partners.
While Canadian asset manager Brookfield dropped out of the formal contest due to concerns about how the administration was being run, sources close to the group say it remains interested in owning Virgin and could still make an offer for the airline.
Loading
Second-round bids are due on Friday and Deloitte is expected to narrow the shortlist to two final bidders by Monday, who will have until June 12 to submit binding bids. Creditors will vote on any proposed rescue package in mid-August, which will likely offer them cents in the dollar for what they are owed.
As the largest group of creditors, Virgin's workforce will be crucial to the success of any deal and their unions have said they will preference the bidder that maintains as many jobs as possible, protects entitlements and has a long-term vision for the airline.