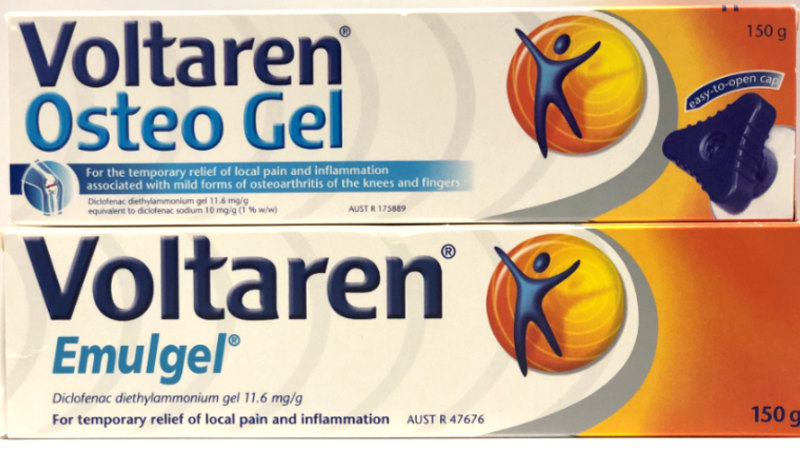 Both Osteo Gel and Emulgel products contain the same active ingredient: diclofenac dimethylammonium gel 11.6mg/g, which acts in a non-specific manner to reduce local pain and inflammation wherever it is applied.
"Novartis and GSK's claims, which made Osteo Gel seem more effective than Emulgel, were unacceptable," ACCC Commissioner Sarah Court said on Thursday.
She said the claims were particularly concerning because consumers were potentially misled into paying more for an identical product believing it was more effective.
"Voltaren Osteo Gel and Voltaren Emulgel were essentially the same gel and were equally effective in treating osteoarthritis symptoms."
The misleading claims were made on product packaging, as well as on the Voltaren website by both companies.
Novartis also made the claims on the My Joint Health website.
The Arthritis Australia website describes osteoarthritis as a condition that affects the whole joint including bone, cartilage, ligaments and muscles and although it is often described as "wear and tear", the condition is now thought to be the result of a joint working extra hard to repair itself.
"We believe this case highlights the importance of ensuring that marketing claims for therapeutic products are legitimate and evidence-based, and that vulnerable consumers are not misled into paying a price premium for a product which offers no additional benefit," an Arthritis Australia spokesperson told the Herald.
Matt Bungard is a journalist at The Sydney Morning Herald.