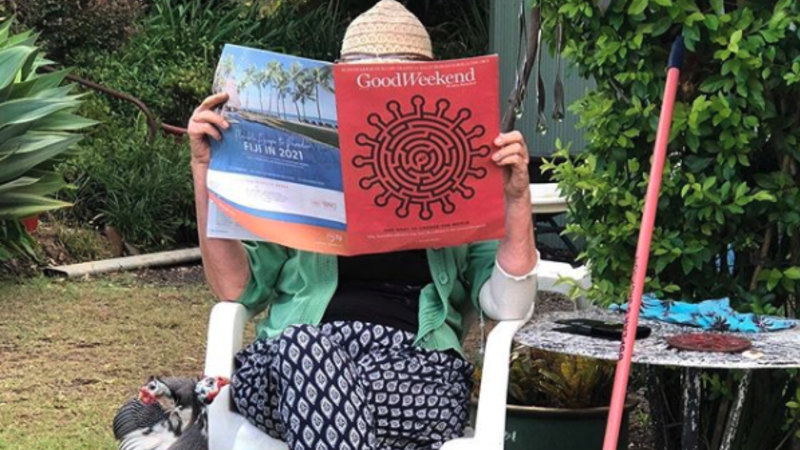 Loading
Foreign Correspondence
I laughed in surprise reading Amelia Lester's reference to Dalgona coffee taking off around the world [May 16]. When I first left home in the 1970s, my bestie and I made our coffee that way every day. The crème de la crème of instant coffee at that time was International Roast and we never left home before our beloved mug. It made appalling coffee more palatable, even delicious, to the not-so-discerning – or paupers like us.
Kay Buckeridge, Mollymook Beach, NSW
Kitchen Sink Drama
Our weekend is not complete without Get It? and Kitchen Sink Drama. The mum watching porn [May 16] was hilarious.
Phill Clark, Eureka, NSW
Community disservice
People who bully others – whether online or face-to-face – must be very unhappy and insecure [May 9]. Their nastiness says everything about them and nothing about you. I love former first lady Michelle Obama's motto: "When they go low, we go high." These are words to live by.
Dr Michelle Andrews Luke, Gembrook, Vic
Social
F: Anita Fox Thank you for such an informative, well-researched and inspiring article ["The good fight", May 16], and to our brilliant scientific community for working around the clock to find a vaccine so that we may all continue on with our lives. I never knew Australia had such depth of scientific talent. You could be forgiven for thinking that the only people of any note in this country are sports folk. I know who I'd prefer to worship.
Loading
F: Gaye Barbour Fascinating article, especially in relation to the speed of everything that is happening. Hats off to the Australian research community. I knew they were good, so it didn't surprise me. But to get 10 million from the Gates Foundation must be a shot in the arm (pun intended) showing confidence in the abilities and talents of Australian researchers.
C: Gymealad I'm not a fan of everything Sally [McManus, Dicey Topics, May 16] says or does, however I do respect her for what she has achieved and her sincerity.
Social media commentary key: F = Facebook; C = Comments section in online features.