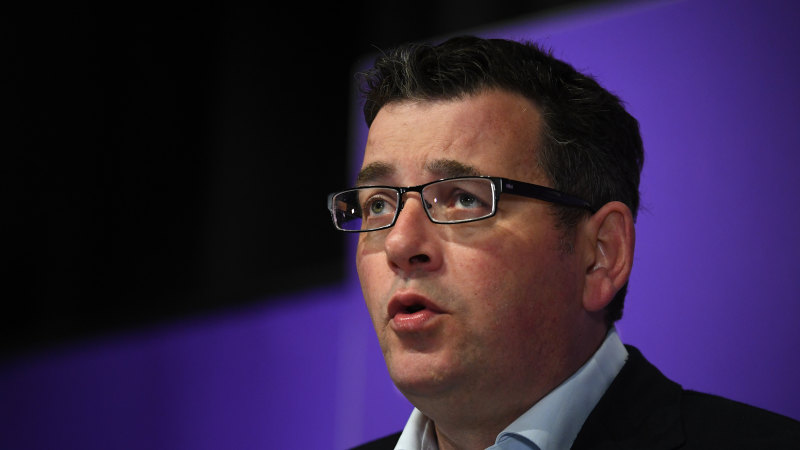 With China more willing than ever to exert its growing economic might and territorial ambitions, and less willing to countenance criticism, Mr Andrews has given the federal government an unnecessary headache. It would be hard enough treading a fine line between a willingness to support democratic principles of openness and transparency, while preserving the enormous economic benefits that come with the relationship with China.
From the moment Mr Andrews won office, he was set on turbo-charging the state's ties with Beijing. In 2015, he made a point of taking a group of high-profile Victorians to China on his first overseas trip as premier, while vowing to send every minister in his government on the same journey within his first term. Eyeing the enormous financial windfall in attracting Chinese tourists, students and investment, it was a smart move as Victoria was losing its standing as a manufacturing hub.
But from the start Mr Andrews' handling of the Belt and Road deal has been problematic. Treasurer Tim Pallas' ill-advised remarks last week about Australia's "vilification" of China and blaming the Prime Minister for the barley tariffs have backfired.
Far from the coronavirus outbreak tempering China's willingness to exert authority across the globe, it has taken its ability to quash the virus as further justification for advancing its authoritarian ways. The recent move to take further control over Hong Kong, bypassing the local legislature in the process, is just the most high-profile instance of this new confidence.
China's forceful pushback in the form of new trade barriers on Australian products, the penalty for the entirely justified support for a transparent investigation into the origins of the pandemic, is just the local iteration of that new outlook. This type of geopolitical manoeuvring is not for state governments to be meddling in.
Loading
That there are more than 68 countries signed up to the Belt and Road Initiative and Victoria is an outlier in that regard should have been a red flag in itself. But fresh from recent battles with Prime Minister Scott Morrison over the opening of schools, Mr Andrews appears unwilling to back down. He has proved a strong leader in many respects and performed admirably during the coronavirus pandemic. But on Belt and Road he is making a mistake.
States should have close ties with China. Mr Andrews is right to align the state with the economic powerhouse. But the Belt and Road deal is more than just a forum for boosting investment and jobs. It's more than a way to forge better ties through co-operation. For President Xi, it's his signature policy that unites all of China's efforts to exert its influence across the globe. This is a delicate diplomatic situation the federal government must navigate to the benefit of all Australians. It's time Mr Andrews realised that and took a step back.