That's all we have for you on the live coronavirus blog tonight. Thanks for your comments and for following along. As always, the blog will start up again tomorrow at 6am.
Before I head off here is a look at some of the major developments from today:
There were 10 new cases of coronavirus recorded in Victoria, four of which were linked to an outbreak at Rydges hotel in Melbourne's CBD. Nine people are in hospital and two in intensive care.
In NSW there were six new cases confirmed, all of whom were returned travellers in hotel quarantine.
There was one new case of COVID-19 detected in Queensland overnight, with five cases remaining active across the state.
Labor and conservative crossbenchers blocked NSW Premier Gladys Berejiklian's push to freeze public servant wages.
Indigenous health experts warned that "inadequate housing", crowding and poor access to services were putting Aboriginal Australians in remote communities at risk during the pandemic.
Intrastate travel is on the cards for Tasmanians, with the state relaxing coronavirus restrictions ahead of schedule.
New Australian research suggests coronavirus could become a seasonal disease, like the winter flu.
Health Minister Greg Hunt announced $170,020 for hydroxychloroquine research as part of a $66 million investment in a range of research projects to fight COVID-19.
Queensland Premier Annastacia Palaszczuk has apologised to the family of Blackwater man Nathan Turner who was wrongly identified as a coronavirus victim after his sudden death.
Gyms, yoga classes, dance studios, indoor pools, and barre studios, will be allowed to reopen in NSW from June 13.
A kinder teacher at Melbourne's Macleod Preschool tested positive for coronavirus, resulting in at least 12 kindergarten children and eight staff going into self-isolation.
Thanks again and good night.
Several southern US states reported sharp increases in COVID-19 infections, with Alabama, South Carolina and Virginia all recording new cases rise 35% or more in the week ended May 31, compared with the prior week, according to a Reuters analysis.
South Carolina health officials said they expected more increases in the future due to a lack of social distancing and mask-wearing at protests triggered by the death of George Floyd while in police custody in Minnesota.
"If people don't follow current recommendations for social distancing and avoiding crowds of any kind, we can anticipate seeing increased numbers," the South Carolina health department said.
South Carolina officials said the recent rise in its new cases, which have been going up for three weeks, were in part due to the completion of testing in the state's 194 nursing homes.
Alabama's health department attributed the state's steady increase in cases since early May to community transmission, clusters of outbreaks, and more testing.
Virginia officials were not immediately available for comment.
Nationally, new COVID-19 cases fell for a fifth straight week, down 4.7% last week compared with a 0.8% drop the prior week, according to the Reuters analysis of data from The COVID Tracking Project, a volunteer-run effort to track the outbreak.
As all 50 states have partially reopened, cases are rising in 17 states compared with 20 in the prior week.
The Centers for Disease Control and Prevention (CDC) has recommended states wait for their daily number of new COVID-19 cases to fall for 14 days before easing social distancing restrictions.
Thirteen states have met the criteria for the week ended May 31, compared with 14 states and the District of Columbia the prior week, the analysis showed. Pennsylvania and New York lead with seven straight weeks of declines, and new cases are also falling in New Jersey, Connecticut, Rhode Island and Massachusetts.
Reuters
For the first time since March, Spain has recorded no coronavirus deaths in a 24-hour period.
Emergency health response chief Fernando Simon said Monday the development is "very, very encouraging." He told a news conference there were only 71 new infections over the past 24 hours.
"We are in a very good place in the evolution of the pandemic," Simon said. "The statistics are following a trend. They are going [in] the right direction."
Spain reported its first two deaths on March 3. On April 2, it recorded 950 deaths in 24 hours – the peak death toll.
The official death toll now stands at 27,127, with 240,000 cases.
Len and Marian Cupitt have visited the National Gallery of Australia almost every week since they arrived in Canberra 15 years ago.
When the gallery reopened on Tuesday, 71 days since it closed to visitors as the coronavirus pandemic spread, the couple was among the first 20 visitors to enter. They wanted to look at Claude Monet's water lilies again.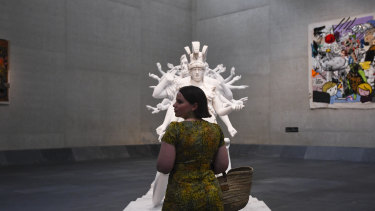 "We walk here every day," Mrs Cupitt said. "We don't go through and study every single piece, we just go through and do a different area. It's very pleasant."
More than 1200 people have signed up to visit the NGA this month in restricted, 20-person groups that will follow directions through two re-opened exhibitions – Belonging: Stories of Australian Art and Xu Zhen: Eternity vs Evolution – and the gallery's international art display.
Spots for the first group were booked out within an hour. It marks the beginning of a slow return to normal for an arts industry that has been battered by the lockdown; the gallery received roughly 1200 visitors a day pre-pandemic.
You can read the full story here. 
With fewer commuters on public transport during the pandemic, Protective Services Officers in Victoria can now be deployed to shopping centres, sporting precincts and other crowded sites to prevent crime.
The new laws, under the Police and Emergency Legislation Amendment Bill 2020 were introduced into parliament today.
The legislation will allow the Chief Commissioner to declare areas other than the public transport network "designated places" to support police where a highly visible police presence can help prevent crime and provide reassurance to the public.
It will also mean PSOs can be deployed during disasters or emergencies, supporting police to maintain public order during fires, floods and other incidents.
"These common-sense changes give Victoria Police the resources and flexibility to deploy PSOs to places where they're needed most – whether that's patrolling the transport network, managing large events, or providing support at shopping centres," said Police and Emergency Services Minister Lisa Neville.
A leaked government document reveals authorities ignored experts who wanted a month-long lockdown in Pakistan's Punjab province and who estimated 670,000 might have been infected in the provincial capital of Lahore.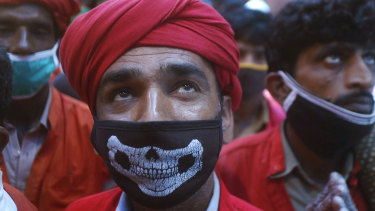 After media published the experts' report Tuesday, residents criticised the government for easing the restrictions last month instead of heeding the recommendation.
The report was based on a sample survey done in Lahore, which had 245 deaths through May 15. Since then, Punjab has reported nearly 200 more fatalities related to COVID-19.
The document surfaced hours before Prime Minister Imran Khan relaxed more coronavirus restrictions implemented in March, saying Pakistanis must learn how to live with the virus since lockdowns don't treat the disease.
Pakistan has registered 1,621 fatalities amid 76,398 cases.
The Australian dollar could be set for further gains after touching its highest levels since the coronavirus crisis erupted, with analysts tipping renewed global investor confidence to drive further weakness in the US greenback.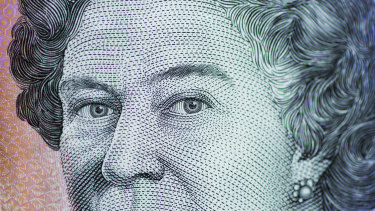 The Aussie hit a four-month high of US68¢ on Tuesday and looks headed back to pre-COVID-19 levels of US70¢ as the US dollar weakened against all major currencies.
The Aussie dollar increased nearly 2 per cent against the US dollar, while the New Zealand dollar increased 1.4 per cent to reach US62.95¢.
Both currencies are globally viewed as proxies for strong economic growth in Asia due to the high levels of commodities exports from the two nations into the region.
"Overall, despite pausing for breath in Asia, the rotation out of US Dollars is set to continue," Senior Market Analyst, Asia Pacific, for OANDA, Jeffrey Halley said. He now expects the Aussie dollar to get up to US69.3¢.
"The Euro, commodity and Asian emerging currencies are all set to outperform into the second half of the week."
Read Lucy Battersby's full story here. 
Parisians who have been cooped up for months with takeout food and coffee will be able to savour their steaks tartare in the fresh air and cobbled streets of the City of Light once more – albeit in smaller numbers.
The city famed for its vibrant cafe society and coffee culture will get some of its pre-lockdown life back as cafes and restaurants partially reopen Tuesday.
The Paris City Hall authorised the opening of outside seating areas, but indoors will remain closed to customers until at least June 22.
Dampening the mood of new freedom, social distancing of one metre between tables will be obligatory and drastically reduce the numbers. For the city well-known for its tiny chairs and fashionably-small 50-centimetre-wide round tables that often touch, this will lower capacity in some outside areas by over half.
To help matters, the normally bureaucratic Paris City Hall is now allowing restaurateurs to be expansive – and have issued an authorisation for them to enlarge their outside areas, or create one, without the normal legal red tape until September 30.
To do this, they will have to sign a charter promising to respect "pedestrian traffic, the cleanliness of the premises, safety or even noise reduction vis-a-vis residents."
But some restaurateurs have said that they haven't received the charter, and the details remain fuzzy and confusing.
The Packer family has joined high profile philanthropists to support a multi-million dollar plan to bailout a Sydney arts precinct.
While the financial shockwaves and uncertainty created by the coronavirus lockdowns were the cause of Carriageworks entering voluntary administration in May, a creditor's report noted that the arts company's performance in 2019 had been "significantly impacted" due to an overspend on key projects.
The rescue plan is contingent on the Eveleigh-based venue remaining independent of any government-funded major arts company, which would effectively sideline a push for the Sydney Opera House to take over operations.
Nick Cave's Until, an ambitious installation of thousands of found objects which ran over the summer of 2018/19, was popular and free to the public but cost Carriageworks $439,000 to stage while only bringing $74,000 in revenue. The National, an exhibition of new Australian art in 2019, ran $130,000 over budget and Vivid shows the same year exceeded their budget by $105,000.
You can read arts and books writer Linda Morris's full report here.
Singapore has reopened 75 per cent of its economy as part of a three-phase controlled approach to end a virus lockdown in place since early April.
Finance, electronics manufacturing and logistics are among sectors that resumed operations after a two-month closure with strict safety requirements. Schools will also reopen in stages this month.
But most retail shops, personal services, dining in at restaurants and social gatherings are still banned.
"It feels like it has come back to where it should be. Like you know, people start to see people again and working again. It feels good," said Firman Hanif, who works in a security firm.
The affluent city-state has more than 35,000 cases, one of the highest in Asia. More than 90 per cent of cases involved foreign workers living in crowded dormitories. The government says it will only lift further restrictions if infections remain low.