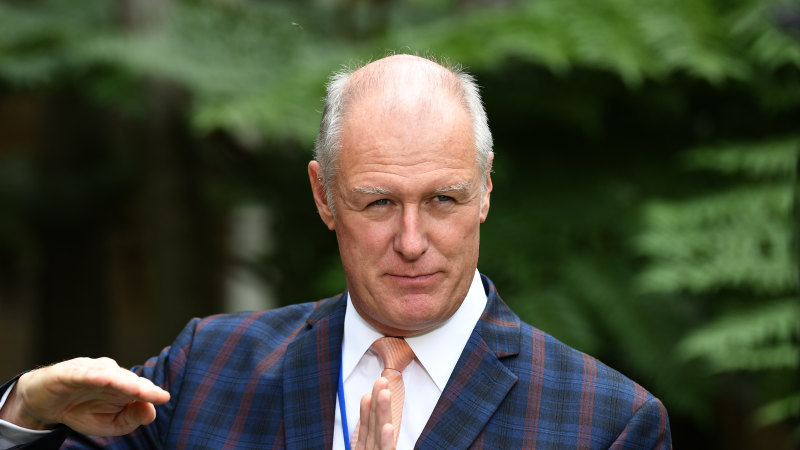 About 10,000 to 30,000 Queenslanders were predicted to die from the disease.
Before the pandemic, Queensland had about 500 ICU beds and 110 extra ventilators were ordered during the peak of the crisis.
Despite the alarming prediction that tens of thousands would need to be ventilated, Queensland Health assured during the height of the crisis that "our hospitals and expert clinicians are well equipped to manage this situation and save lives".
Specialists feared doctors would be forced to ration who they would treat if the number of Queenslanders who contracted to deadly pneumonia associated with the virus outnumbered ventilators.
"Despite the daily, distressing TV images from Europe and North America, Queensland managed to flatten the curve and radically reduce the number of new cases."
As at Tuesday evening, 1058 Queensland residents had contracted the virus since January and six people has lost their lives.
Three of the six Queenslanders who died with the virus were linked to the infamous Ruby Princess cruise ship that was allowed to dock in Sydney. 
Dr Wakefield said the decision to shut down Queensland's borders was "was necessary to stop the spread of cases particularly from Victoria and New South Wales, where there were and continue to be pockets of community transmission".
"It worked to save Queensland lives," he said.
Queensland's borders were closed on March 25 and remains locked down to recreational travellers on advice from the state's Chief Health Officer Jeannette Young.
Federal Deputy Chief Medical Officer Paul Kelly rebuked Dr Young's advice, saying "From a medical point of view, I can't see why the borders are still closed".
When asked at the parliamentary hearing into the pandemic response why her advice on borders differed from Dr Kelly, Dr Young said she had better data than he did.
"The reason is that I actually have more granular information available to me in Queensland than he has at a Commonwealth level, I have very specific information.
"I have been using that every step along the way to advise the Queensland government of what I think it should consider and make its decisions based upon."
Dr Young said in March "we were doubling the number of cases in Queensland every four days".
"At that stage in the world they were looking at doubling every six days so we were doing worse, so we had a lot of problems," she said.
"From my point of view that was terrifying, so we had to act.
"I looked very carefully at the data and it showed that the 15 days between the ninth of March through to the 26th of March, we had 14 case of COVID-19 diagnosed and confirmed in Queenslanders with a history of interstate travel."
Since April 10, Queensland has recorded no cases linked to interstate travel.
"So it was a very, very successful strategy at protecting Queenslanders," Dr Young said.
And while the chance of a second wave is "always in the back of our minds", Dr Young believes the steps taken to increase testing and keep up social distancing means "we will not have a second wave".
Lydia Lynch is a reporter for the Brisbane Times