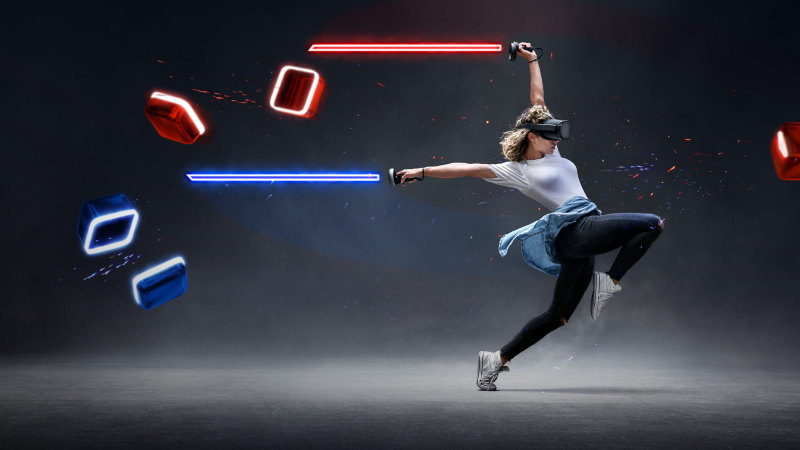 As someone who lifts weights and runs regularly I consider myself a fairly fit person, but at the end of the one hour VR session I'm a sweaty mess and completely wiped. Thankfully, you can easily remove the foam inserts on most VR headsets for washing or swap it out for a leather one for easier wipes.
Loading
Using the 'Fitness Gaming' workout type on your Apple Watch you can track the number of calories you're burning. However, for more accurate results I would recommend using a dedicated app like YUR Fit, which displays calorie and heart rate data as an overlay inside VR. I found that my one hour VR routine burns on average 800 calories, which for context is 200 calories more than what I normally burn from my one hour run.
Another fun VR title for a serious workout is OhShape, which is similar to Beat Saber but will get more of your body moving. You need to make shapes with your entire body to go through oncoming walls while squatting and jumping to avoid obstacles in between.
So whether you're a gym junkie looking to maintain a fitness routine at home, or someone simply looking for motivation to start exercising, give VR a go.