A 2002 appeal to have his convictions and sentence overturned failed, and the now 56-year-old has served his minimum term and could be free within weeks if an application for parole is granted.
Determined to fight to keep the man referred to as a "psychopath" by his ex-partner behind bars are sisters Lauren Lewicki and Kate Smith, who know better than most the extent of the terror Long wrought on those inside the hostel that awful night – they were there.
"We were woken up to screams and explosions and all sorts of awful noises," Kate said.
"[It was] just after midnight … our whole room was completely filling with smoke.
"Everything was black, people were screaming and running over us. It was absolute chaos. We couldn't breathe."
An asthmatic, Kate collapsed while others tried to flee the flames.
It was Lauren who screamed her name and dragged her to safety, saving her big sister's life.
Others weren't so fortunate.
"We'd been at the hostel for 10 days, and up until two days before the fire we had been sleeping in the room that was worst hit," Kate said.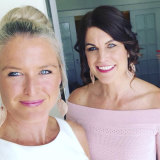 "All 10 people died in that room. The whole floor we were on collapsed.
"We were very, very lucky to get out."
The sisters, who now live just south of Perth, were among 69 others who survived the hostel inferno.
But it's for those who didn't make it Lauren and Kate say their fight to keep one of the country's worst mass killers behind bars is for.
"Families all across the world got their children delivered home to them in a little box," the sisters said.
"We just 100 per cent believe the punishment doesn't the crime.
"How can you justify killing 15 people and attempting to murder 69 people? It just doesn't fit.
"It's shocking that he could be out. It makes us really worried."
Submissions from other survivors of the blaze, as well as from Lauren and Kate, have been sent to the parole board, in whose hands Long's fate lies.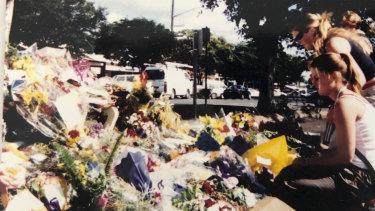 If they had it their way, the killer would never be released, and would die in prison having never tasted freedom again.
"We'll never stop fighting," Lauren said. "What about those parents who'll never see their children again?
"We'd never get over it if we didn't do everything we could to keep him locked away."
Kate is the deputy editor of WAtoday.