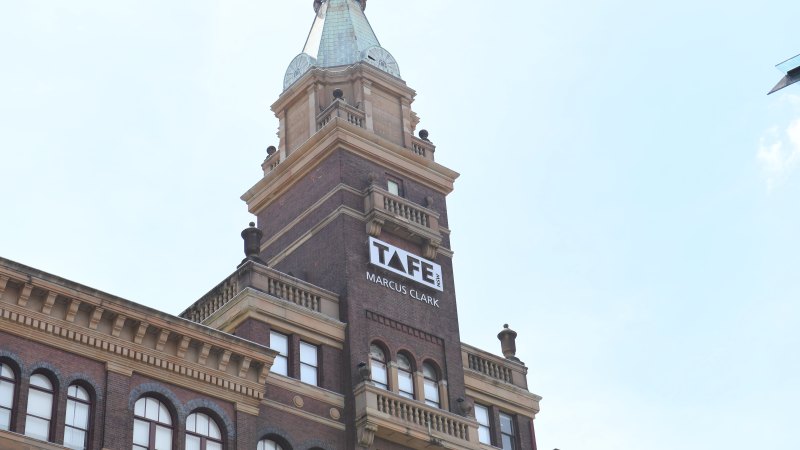 Commissioner Jonathan Coppel said some of the options being put forward in the report were "pretty radical" and intended to provoke discussion about improvements needed in the system.
Loading
"The way in which we fund access to training can be done in a way where you get a bigger bang for your buck," Mr Coppel said.
A key issue highlighted by the report was the disconnect between accessible higher education loans that have fuelled university enrolments and the "extremely restrictive" loans scheme for vocational education.
Mr Coppel acknowledged the widespread rorting that arose under the previous VET FEE-HELP loans scheme, which damaged the reputation of the sector, but said that was a "symptom of poor policy" and an expansion of loans should be accompanied by better regulation.
"We would envisage further safeguards and integrity measures if those options were to be the ones that get embraced," he said.
The commission's review also highlighted significant variations in government subsidies provided in different states and territories. It noted the subsidies for one popular course, the certificate 3 in individual support used in the aged care or disability care sectors, varied by up to $3700 across the country.
It suggested a number of ways to phase out the complexity, including a common and more transparent method for devising costs and simplifying rates across different courses.
One provocative option put forward by the commission was a shift away from government subsidies towards the introduction of vouchers for students, in a bid to support their choice and make providers more responsive.
There are about 4.1 million Australians in the vocational education system, with about 30 per cent of training hours offered by TAFEs and 60 per cent by private providers.
Loading
The report found targets on skills development would not be met under the current approach and participation in training had stagnated or dropped.
The Victorian and West Australian governments were urged to follow other state and territory governments and refer responsibility for regulation to the Australian Skills and Quality Authority. The two states have their own regulators and vocational education providers have been frustrated about inconsistency and overlap.
The report does not push for more overall government funding but TAFEs and business groups have previously complained about the sector being chronically under-funded. Last month, Mr Morrison indicated he would be willing to increase funding if the system was improved.
The Productivity Commission report adds to the findings of last year's vocational education review by former New Zealand minister Steven Joyce, which also argued for an improved national approach.
Australian Education Union federal president Correna Haythorpe said a strong TAFE sector would be a vital part of rebuilding the country's workforce as it recovered from the COVID-19 disruption.
"It is crystal clear that there is an urgent need to replace the billions of dollars of funding that governments have cut from TAFE in recent years," she said.
Fergus Hunter is an education and communications reporter for The Sydney Morning Herald and The Age.