Sydney's hazardous surf conditions will calm down by Friday afternoon, giving way to a dry and mostly sunny weekend.
"These large waves, we've probably got the last of them tomorrow morning – they'll start to abate on Friday afternoon, and there'll be no hazardous surf warnings on Saturday," said the Bureau of Meteorology's Stephen Stefanak.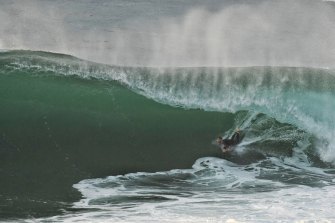 Coastal activities such as rock fishing, swimming and surfing were discouraged, according to the bureau's website.
The big waves will give way to a mild but clear Friday and Saturday, before showers on Sunday. There's "no chance" of rain on Friday, Mr Stefanak said.