And police allege the man claiming to be Raffaele Marseglia is actually Ciro Gallo, who arrived in Sydney on a tourist visa from Italy in February. They arrested Mr Gallo in Revesby in Sydney's south-west on Wednesday and searched his unit in inner-west Five Dock, where they seized 22 jackets, fake business cards and cash.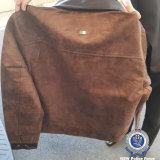 Police are now investigating if this alleged scam is linked to similar rackets across Australia and overseas.
The target of the alleged scam is men in their 60s.
"His [modus operandi] was that he approached people in car parks and shopping centres and then he'd purport to have this stock, he'd ask them directions and lead them down a path in an attempt to scam them out of their money and hand them over a worthless, fake jacket," Superintendent Adam Whyte told radio station 2GB.
Superintendent Whyte urged people to contact police if they thought they had bought a fake jacket.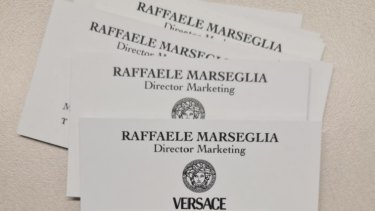 Liverpool City Police Area command crime manager Detective Inspector Timothy Liddiard said: "People should be cautious of purchases of this nature when they are done in a public place and not through a reputable business as often the product can be fake."
Mr Gallo was taken to Liverpool Police Station and charged with seven counts of dishonestly obtaining financial advantage by deception and one count of dealing with property proceeds of crime under $100,000.
He was refused bail to appear at Liverpool Local Court on Thursday, where he did not enter a plea. Mr Gallo will be back in court on June 11.