Almost lost in the optic mists is that Cometti was first a player and coach with West Perth, who also spent a season on Footscray's list but was denied a game by injuries.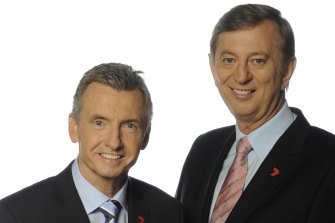 He fell into commentary, not just on footy. For nearly 15 years, his voice was synonymous with cricket on the ABC, and there were many Olympic Games as well.
In an especially touching segment when he was given a Sport Australia Lifetime Achievement award two years ago, great athletes mouthed Cometti's calls of their signal moment while they were replayed.
But it's Cometti the footy caller we're hailing now. Thirty unbroken years on television, as well as long stints on radio with the ABC, 3AW and now Triple M: no wonder it's impossible to conjure up a footy memory without hearing his voice.
All the while, he has lived in Perth, spending half of his life on planes. It's a wonder he has a voice at all, let alone one still so rich and distinctive. But it also meant plenty of think time to craft his lines.
"Barlow to Bateman, the Hawks are attacking alphabetically." "He's caught between a Rock and a hard place." "Getting past Glenn Archer is still like trying to tiptoe past Mayfair and Park Lane with hotels." We could go on …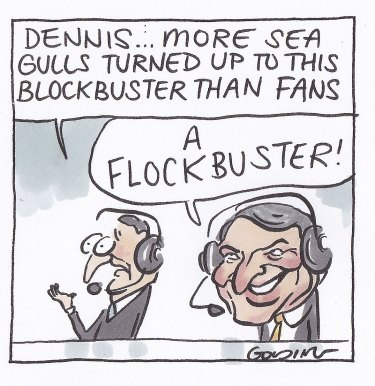 Cometti is in all the halls now, and has a full set of gongs, rounded out by an AM last year. But you won't hear much or any of this from the man himself. Though a bona fide star, he dislikes a fuss. His disembodied entry into the Hall of Fame on Thursday evening would have suited him just fine.
Also inducted, but in a lower key, was John Abley, Port Adelaide's full-back in six successive SANFL premierships in the 1950s, a state team stalwart and a three-time all-Australian at a period when that meant the select of all of Australia, not one competition. His induction was posthumous.