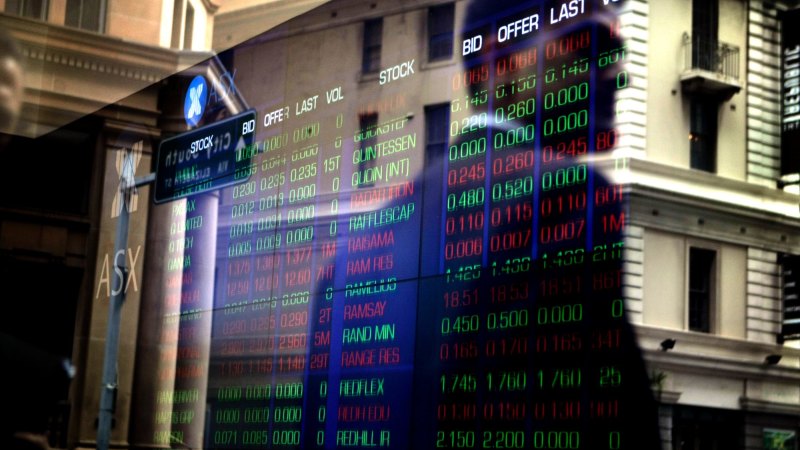 Loading
IC Markets general manager Nick Twidale praised Australia's relative success in rebounding form COVID-19, but was apprehensive about current market trajectory.
He said the ASX 200's post-COVID rally appeared to almost completely ignore the economic task ahead, and instead was seizing on anything positive, as evidenced by the surge after Wednesday's better-than-expected GDP decline.
"It's great for a market perspective that we're seeing these rallies for the index … but I'm a little bit bearish," Mr Twidale said.
Mr Twidale said he feared investors were not taking into account how badly the economy had been bruised.
"Personally I think there's a correction coming," Mr Twidale said.
"Obviously the market tends to be fairly optimistic … but this is chaos."
"Obviously the market tends to be fairly optimistic … but this is chaos."

IC Markets general manager Nick Twidale
Jeffrey Halley, Asia Pacific senior market analyst at OANDA, was similarly shocked and said only a COVID relapse could derail the global equities train.
"The world is determined to reopen in some shape or form, with international airline "corridors' filling the pages of the news now," Mr Halley said. "Indeed … only large-scale secondary outbreaks of COVID-19 can derail the global recovery, buy everything rally."
Energy stocks were the heaviest drag on the local bourse on Thursday, finishing down a collective 1.1 per cent after oil futures took a tumble.
Loading
The miners were also subdued, with BHP flat and Fortescue Metals dipping 0.41 per cent after iron ore futures retreated after a strong start overnight.
Rio Tinto managed to offset these losses somewhat with a 1.01 per cent rise to $98.40, only for the gold miners to take away more lustre.
Newcrest finished down 3.2 per cent and Northern Star 5.7 per cent as precious metals prices softened.
Loading
The banking sector surged once again and has now added 5.3 per cent for the week. Commonwealth Bank was the star, rising 2.34 per cent to $67.66. NAB, ANZ, Westpac, and Macquarie each added between 1.18 per cent and 1.53 per cent.
Blood giant CSL rose 3.77 per cent to $294.23 to haul the health sector higher.
Qantas surged 7.16 per cent to near three-month highs after announcing it would resume 40 per cent of domestic travel by the end of July.
Afterpay nudged a new record high of $53.81 in early trade but fell away to close 0.1 per cent lower. Supermarkets Woolworths and Coles lifted consumer staples with a respective rise of 1.44 per cent and 2,18 per cent.
Retail conglomerate Wesfarmers gained 1.73 per cent to finish at $42.30.
Markets reporter for the SMH and The Age