Loading
Efforts by the miner, owned by Sanjeev Gupta's SIMEC group, to rehabilitate Redbank Creek using filler material were unlikely to work. "It's like applying reconstructive surgery to a shattered limb," he said.
Tahmoor Colliery's operations will likely face closer scrutiny as the miner seeks approval to extend the mine's life out to 2035 from the current 2022 closure schedule.
The Tahmoor South expansion will also extend the longwall mining under Bargo township, affecting some 1333 houses with subsidence, Subsidence Advisory NSW has predicted.
Output of the coking coal used in steel making – about one-tenth of which goes to Mr Gupta's Whyalla steel mill – would rise by half to 3 million tonnes a year.
"We have been working closely with government agencies to develop and implement an effective rehabilitation plan for Redbank Creek," a spokesman for the mine said. "These works were approved by the regulator and commenced late last year, with the objective to fully restore the creek and are progressing well."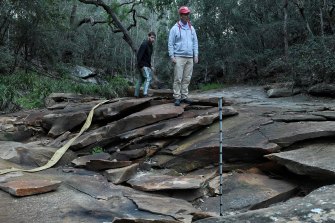 Loading
A spokeswoman for the Department of Planning said the colliery has been asked to address issues raised by government agencies including Subsidence Advisory NSW.
"Once the Department finalises its assessment, the project will be referred to the Independent Planning Commission for a public hearing before a final determination is made," she said.
Julie Sheppard, a spokeswoman for the National Parks Association, said they were "desperate" for the Tahmoor South project to go before the commission.
The existing mine had turned Redbank Creek into "a mish-mash", she said. "Instead of a pristine stream, it's just smashed up."
"All that damage is predicted in the plans that go to the government," Ms Sheppard said, adding that similar outcomes could be expected for two nearby water courses – Dog Track Creek and Tea Tree Hollow – if the new project went ahead.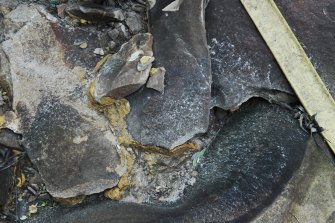 Loading
Separately, the Environment Protection Authority said its investigation into a pollution event from the colliery would include whether the miner had complied with the disclosure requirements of its licence.
As reported by the Herald, sampling by Dr Wright that identified higher than permitted levels of contaminants had prompted the EPA to investigate the miner's discharges.
"The EPA is investigating whether Tahmoor Colliery complied with the reporting requirements outlined in its licence," a spokesman said.
Peter Hannam writes on environment issues for The Sydney Morning Herald and The Age.
Most Viewed in Environment
Loading