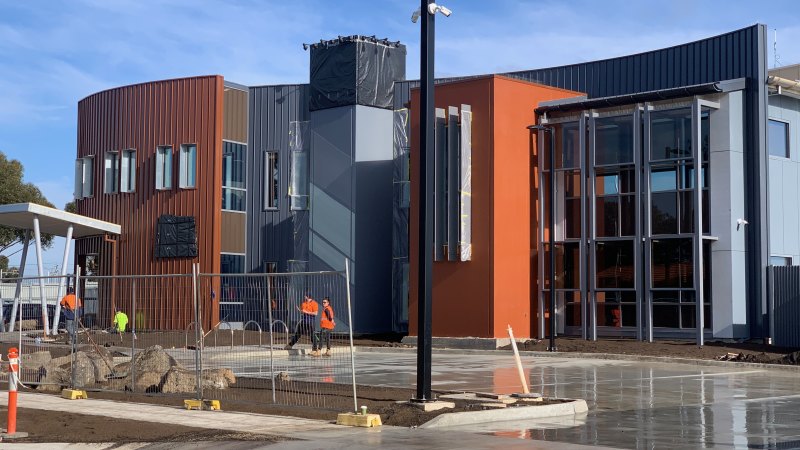 Land title documents seen by The Age this week show the parcel of land is owned on paper by Axxcel Management Services, which was responsible for the title's original 73.66 hectares that make up the Ajax Road Industrial Subdivision where the police station has been built.
When asked about the land ownership, a Victoria Police spokesman said the construction of the new station remained "on track".
"Ahead of construction completion, Victoria Police is continuing to work on meeting all other relevant requirements to open the station as soon as possible and service the local community," the spokesman said in a statement.
"Victoria Police has a written agreement in place with the vendor in relation to the use of this land."
Construction of the new station, next door to Catholic girls' school Mount St Joseph Girls College, began in 2019 after consultation with Hobsons Bay City Council and nearby residents.
An October 2018 planning permit application sent to the local council said the state government would fund the project in the 2018-19 budget, subject to planning approval.
A council report found up to 146 staff would occupy the building.
Axxcel Management Services, a largely Asian-based company, could not be contacted.