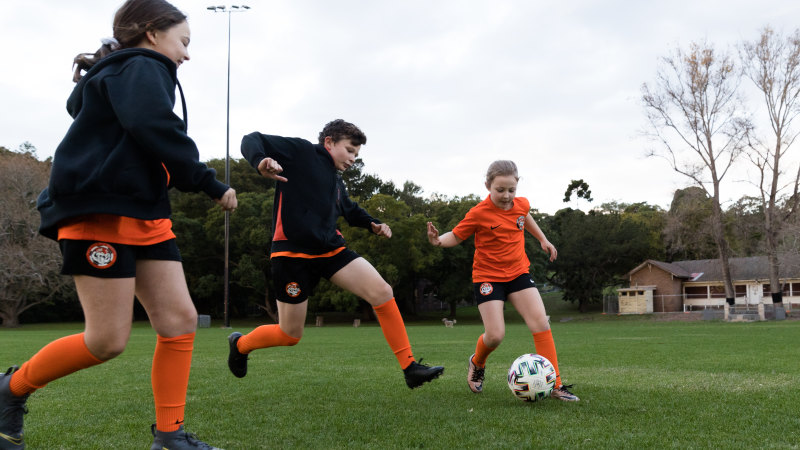 "But there really are significant concerns about the ability to provide that sport for people throughout NSW.
"For a lot of sports – including football and netball, the two biggest sports in NSW – the over 18s effectively subsidise the junior players through their registration fees.
"They can't afford to run junior competitions if they have to give refunds or credits to people who are over 18, because that's where the majority of their funds comes from."
Every state and territory has provided additional funding for sporting organisations but NSW is yet to follow suit.
"While they've allowed us to retain, for example, Active Kids vouchers, and that's certainly helped, it's helped at the club level. As for actual money to the state sporting organisations, there's been no announcement," Mr Loader said.
Loading
Mr Loader also believes some NSW-based Olympic and Paralympic athletes could be forced to consider moving elsewhere to prepare adequately for next year's postponed Tokyo Olympics if a start date for senior sport is not locked in soon.
"The majority of the softball team of Australia, for example, is in NSW, and if they can't play in the state league, then they're going to have to go interstate," he said.
"The interesting thing is we can go to a pub for a drink but we're not allowed to go outside in the fresh air, run around and get a bit healthy."
A spokesperson for the NSW government could not provide an update on the progress of a sports funding package or a date for the resumption of senior sport, but said health and safety concerns were "paramount".
"The NSW government will continue to be guided by Public Health experts in what activities may be permissible as restrictions ease," the spokesperson said.
"This financial year the NSW government has invested nearly $190 million dollars in sport. This includes $127 million dollars on the Active Kids vouchers program, which is the envy of all other states. The vouchers help parents with the cost of living and increases registrations funds which help sporting organisations across NSW."
Vince is a sports reporter for The Sydney Morning Herald.