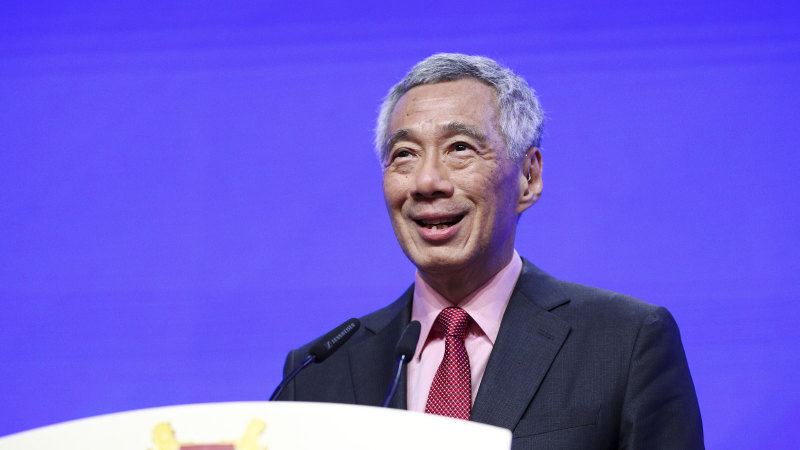 He said increasing tension between China and the West would force countries to pick one side over the other, feeding China's territorial ambitions. Representatives from nine parliaments, including the UK, US, Australia and Germany on Friday urged Western governments to ramp up pressure on China over issues such as human rights, trade and security.
Loading
"No nation should be able to freely jeopardise global values and human rights," the alliance said in a joint statement. "If our voices are united in this, we will send a much stronger signal."
The group also said that China's "increasingly aggressive foreign policy" – meddling in democratic systems, attempting to influence foreign politicians, conducting cyberattacks abroad – had to end before countries could continue building bilateral relations.
The UK's participation in the alliance comes as Prime Minister Boris Johnson ordered a review of Chinese telecoms giant Huawei's role in building the country's 5G networks.
A wave of other security and undue influence concerns have also been raised over Chinese involvement in key infrastructure projects, such as energy plants, and on university campuses.
The rift over Hong Kong deepened, with a senior Chinese diplomat warning the UK, there will be "consequences" if it goes ahead with plans to offer millions of Hong Kongers the chance of citizenship.
Chen Wen, minister and first staff member of the Chinese Embassy in the UK, told BBC Radio 4's World At One: "This is not correct decision and it will be damaging to Hong Kong's stability and it will be damaging to the UK's own image of abiding by its own commitments, it will be damaging to bilateral relationship," she said.
Separately, Chris Patten, the last colonial governor of Hong Kong, on Friday called on the UK and like-minded nations to band together. The ruling Chinese Communist Party should not be allowed to "get away indefinitely with bullying and hectoring and breaking the rules," Lord Patten said, referring to China's decision to break the Sino-British Joint Declaration that guarantees autonomy for Hong Kong.
Telegraph, London