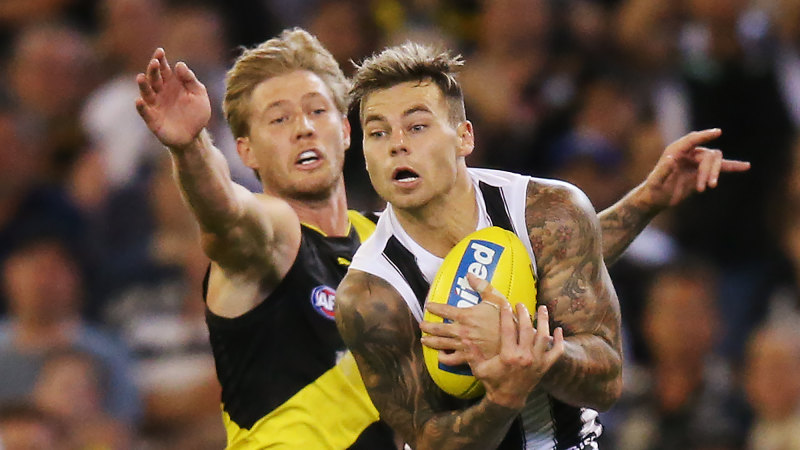 The visual technology, if it is found to be suitable, would be used in subsequent rounds of the season, though Seven is taking a conservative approach to broadcasting without significant crowds this year. Melbourne boss Lewis Martin told The Age that the broadcaster would not do innovations for innovation's sake.
Loading
Seven's decorated commentator Bruce McAvaney will call the Thursday night game from Adelaide, while Brian Taylor will be in the Melbourne studio calling, alongside host Hamish McLachlan and special comments expert Wayne Carey. The network will use a boundary rider at the ground, minimising the number of people there during the COVID-19 period.
The use of technology to compensate for the loss of crowds has been planned, but might be less necessary depending how quickly – and to what extent – crowds are allowed back at games in various states.
The Collingwood-Richmond reserves game will be played at 5.30pm with 25 minute quarters (no time-on), but will be a complete lock-out and without any media present.
While the Wednesday evening match is expected to be 16-a-side, that number is based on the availability of players from both sides. It will be not the basis for an AFL trial of 16-a-side to see how it impacts on congestion.