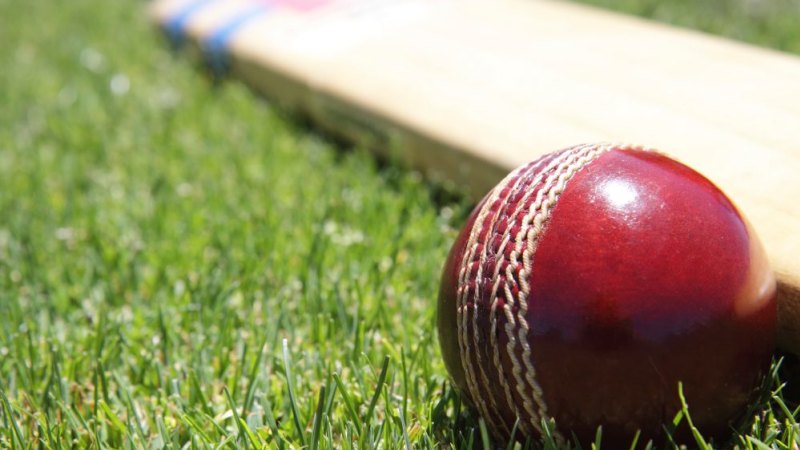 The only way to get a story then was to be there, wherever there was. Macca sometimes told of how he would arrive at The Globe office on a Sunday morning, turn out of his pockets the beer coasters and torn-off lids of cigarette packets on which he had scribbled notes the previous night, and begin to assemble the scraps into stories. They were legion.
When Victorian left-armer Ian Meckiff was no-balled out of Test cricket in 1963, Macca somehow contrived to hide him, then publish the exclusive interview. In time, he would ghost write the books of many sports stars.
Key was that though Macca changed sides, he did not change his essential self. It meant that as the crises came and went, he maintained favour in both the changerooms and the press box.
A memory he cherished was of covering St Kilda's still splendidly isolated 1966 premiership, the best game he saw. Macca founded the Victorian Football Writers' Association, now the AFLMA.
In 1977, he surprised by vaulting the fence, as it were, becoming the VFL's media manager, the first of his type in Australian sport. His least credential was that he knew all the ploys media might use; he had invented most of them.
Six years later, he moved around the corner to blaze the same trail at the Australian Cricket Board. From memory, that took the full-time staff count at the ACB then to five.
Duly, Macca doubled up as Australia's team manager, then when the ACB brought its publishing in-house, it fell to him to run that arm, too. In the way the ACB economised on jobs, they might have created a model for Cricket Australia now.
Macca's time in cricket admin was hectic, encompassing Kim Hughes' resignation as Test captain, Allan Border's testy first years – Macca wouldn't hear a bad word about Captain Grumpy – the "John the bookie" scandal and much besides.
In truth, it took time for older media hands to accustom themselves to Macca the media maverick in the stripey blazer of officialdom. The key was that though Macca changed sides, he did not change his essential self. My abiding memory is of the permanent twinkle in his eye. It meant that as the crises came and went, he maintained favour in both the change-rooms and the press box.
Macca finished up in 1998 at a time of cultural and regime change in Australian cricket. The players presented him with signed and framed Test and one-day shirts bearing a plaque that read: "MACCA, 1986 – 1998, undisputed as our No. 1 Manager". There was also a congratulatory letter from Prime Minister John Howard.
In retirement, Macca moved to the Gold Coast, but left a part of himself in Melbourne in the form of honorary life president of the Vingt Cinq club, which he had helped to found nearly 50 years previously and thrives still. It is for the free and robust but private flow of ideas and libations between an eclectic group of sports stars and those in their orbit.
As member and fellow super-veteran of the sports-writing game Ron Reed notes, it says all about Macca that they trusted a pressman with that lifelong charge.
Married three times, Macca is survived by his wife Jan, ex-wife Meg and three children.
Greg Baum is chief sports columnist and associate editor with The Age.